Walmart Partners With Trade Desk to Build Demand-Side Advertising Platform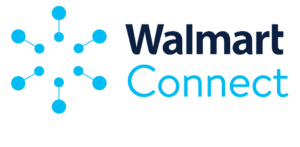 Walmart is building its own demand-side platform (DSP) for marketers to buy ad inventory. A separate, custom version of adtech company the Trade Desk, the new platform will offer exclusive first-party data on shopper buying preferences, closed-loop conversion data designed to enhance attribution and optimization, store-level geotargeting and sufficient scale—150 million weekly customers—to be attractive to ad buyers, according to a piece in AdExchanger.
The new DSP, ready for marketers' use before this year's winter holiday season, represents Walmart's increased focus on retail media, an aspect of the advertising market dominated by Amazon, CVS, Target and Walgreens. With third-party cookies on track to disappear next year, first-party data sources will become more important for marketers seeking to target consumers, accurately measure campaigns and attribute and optimize conversions. By offering exclusive data and the ability to reach consumers in-store as well, Walmart's goal is to become one of the top 10 ad platforms in the U.S., according to a company blog post.
For more detail on Walmart's forthcoming platform, read on in AdExchanger.