Top Qualities for Winning Brand Marketing Partnerships
Marketing partnerships can be a force for good, a win-win for all parties to capitalize on the strengths and audiences of the partners involved.
Citi is just one brand that has found growing success in strategic partnerships and continues to expand it roster of partners.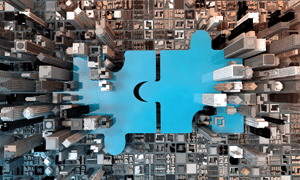 For example, the framework for Citi "Summer in the City," a monumental, multi-part initiative that spans the summer months in New York City, is creating high-touch consumer experiences and exclusive events through multiple partnerships.
"We feel very strongly that brand partnership and alignment and sharing space is the new norm," says Monique Townes, senior vice president, experiential marketing,
Citi US Retail Banking, and a 2018 Chief Marketer Future CMO. "Citi's partnerships have forged stronger brand values and stronger brands for both parties by capitalizing on both brand's strengths."
"Citi Summer in the Square" is a collaboration with Union Square Partnership for a weekly entertainment series featuring fitness, dance, music and family activities that runs from June 14 – August 9, 2018. Also in June, the brand will expand its outreach to Harlem where a four-day festival called "Harlem Eat Up" features a passionate lineup of celebrity chefs that celebrate Harlem's food, culture and entertainment. And there are many other collaborations tied to the campaign.
Forbes Communications Council pointed out this week the five key qualities to seek in a brand marketing partner. Because managing such partnerships can be time consuming, the most important factor is to determine whether the partner can drive sufficient traffic and sales to warrant your time and attention, Forbes says. The other four qualities include thinking about more than just audience alignment to understand who needs both products or service and to ensure there are shared values, relatable categories and similar pricing strategies.
Related articles:
Pizza Hut Calls Blockbuster Plays for New NFL Partnership