Three Ways Brands Can Produce Authentic Pride Activations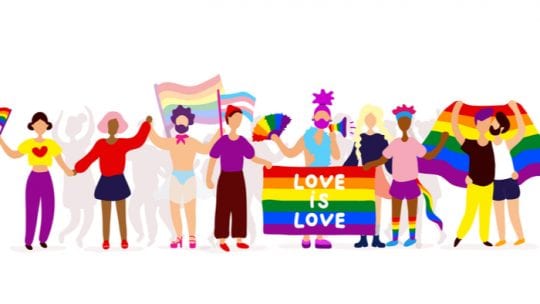 It's Pride month—and the marketing activations have begun to roll in. But there's a difference between authentic LGBTQ allyship from brands and rainbow-colored merchandise or generic social media shout-outs, according to a column in PRNEWS from Michael Galfetti, senior associate at Mission North. Indeed, some companies are missing the mark, and younger audiences in particular see through hastily-produced activations.
Galfetti points to the fact that marketers fear a larger backlash from an inauthentic execution of LGBTQ scenarios than would occur if brands didn't feature them at all, and a whopping 81 percent agree. An example of potential backlash: this viral TikTok video calling Walgreens' Pride merch section "an actual hate crime." But rather than give up, brands should take more meaningful measures that extend beyond the confines of one month a year.
Following are three ways brands can celebrate, support and resonate with LGBTQ audiences throughout the month—and beyond.
Hire Queer Employees
Companies can start with real support through engaging queer folk where they work and live—and that means hiring them. This will make a meaningful, material impact in their lives.
Speak Out
Rather than creating a campaign that offends no one, and therefore fails to make a difference to anyone, take a stand with your messaging. Think bigger and bolder, and don't be afraid to extend beyond how your company typically represents itself. After all, standing out among the crowd is the essence of Pride, Galfetti writes.
Be Authentic
Lastly, craft an authentic portrayal by embracing what makes your company unique. The queer community does not have one monolithic identity, so there isn't one correct way to celebrate Pride. Lean into your company values as inspiration.
For more on how brands can create Pride activations that resonate, read on in PRNEWS.