The Pivot: Accelerated Migration to Remote and Digital in B2B Marketing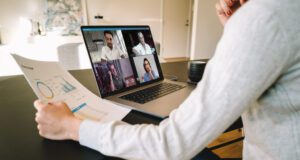 Amid the COVID-19 pandemic, the way companies interact with as well as buy and sell from each other now looks fundamentally different than it used to—and that is likely permanent. To thrive in the next normal, B2B companies will need to continue adapting to the new economic reality.
To understand how large the challenge is and actively monitor the major shifts and swings, McKinsey & Company created its B2B Decision Maker Pulse, a survey of 3,600 B2B decision-makers in 11 countries and 12 sectors and 14 spend categories. Every two to three weeks, we run updates that monitor meaningful changes in real-time and identify how decision makers continue to learn and pivot their operations in the age of COVID-19.
What we're seeing is that three key trends are emerging:
An accelerated migration to digital: Already moving toward digital before the pandemic, B2B companies are now taking the trend into overdrive. Two-thirds of survey respondents told us that digital interactions are more important to their customers than traditional ones—a doubling of significance compared to the pre-COVID-19 period.
No longer a nice-to-have feature, digital is now an essential means of doing business. Companies that provide their customers with outstanding digital experiences are twice as likely to be chosen as primary suppliers (as compared to suppliers providing poor experiences). Further, digital self-service tools are increasingly attractive to B2B customers, with live chat as the highest-rated channel for researching suppliers and mobile app ordering up by 250 percent compared to pre-COVID times.
The pivot to remote selling: With so many sales associates working from home, remote sales has quickly become the standard way of doing business. In the wake of COVID-19, 96 percent of B2B companies have shifted their sales model either partially or fully to remote selling. And it may be here to stay: 65 percent of company decision makers say the remote model is equally effective or even more effective than what they were doing before the pandemic hit.
The next normal sales model: Signals from our survey indicate that B2B sales operations are at a digital inflection point. The pandemic has accelerated previous trends—omnichannel selling, inside sales, tech-enabled selling, and ecommerce—and 79 percent of B2B companies said they are very likely or somewhat likely to sustain these shifts for 12+ months post-COVID.
Additional key findings:
Budgets in flux: More than half of respondents said they will be reducing spend both in the next two weeks and over the long-term. Nearly 60 percent of U.S. B2B companies have already trimmed their budgets. On the flip side, 22 percent of companies said they intend to increase their spending in the next two weeks and in the longer-term, potentially strengthening their position for an eventual recovery. McKinsey research from the 2007-2008 recession shows that companies which spend carefully and strategically into a downturn grow faster once economies rebound.
Industries most likely to reduce spending are the global energy and materials sector and the travel, transportation and logistics industries. Most likely to increase are pharma and medical products and technology, media and telecoms.
What Does This All Mean for Marketers at B2B Companies?
To improve remote sales interactions, marketers need to prioritize the pipeline and provide necessary information to sales reps. They should mine recent online customer searches for leads, focusing on customers who express a need and would likely welcome outreach. They can host dedicated timeslots and customer-relationship management (CRM) sessions for reps to follow up on those leads as well as block off time for reps to connect with customers.
It's also key to personalize digital marketing messages thoughtfully and with the customer clearly at the center. Marketers should pull in senior executives to support outstanding proposals or account reviews to help reps and reassure customers.
Marketers can also support B2B sales by enhancing customer intimacy across traditional and digital channels. Possible activities could include hosting multi-customer virtual product demos with phone follow-up from reps; scheduling ten-minute video conference check-ins with the entire book of business; holding virtual lunches or information-sharing sessions with selected customers; and emailing tailored content that reflects customers' needs and current reality.
Also, marketers should consider using any free tech and existing capacity to fix self-service pain points. For companies with the ability to redirect and/or prioritize resources, we recommend taking no-regrets actions that will benefit customers: upgrade online information to make searching easier; radically reduce the information customers have to provide before getting information; make digital journeys more relevant with "who I am" and "why I'm here" routing; and eliminate unnecessary steps in click-to-order or click-to-request for faster service.
This shift in the importance of digital interactions is reflected in customer behaviors. When researching products, customers' preference for digitally-enabled sales interactions has jumped significantly, with suppliers' mobile apps and social media or online communities showing their sharpest increase since 2019. With the above recommendations, B2B marketers will be best positioned to support their company, sales reps and customers during the COVID-19 pandemic—and beyond.
Rock Khanna is Senior Partner at McKinsey & Company