Subway's New In-Store Mobile Pay Solution
Subway's new mobile app rewards users with loyalty programs and special offers, but it also allows them to order food and make in-store payments directly from the app.
Giving their customers the option to connect their payments right to the Subway app is new for the sandwich giant, which has more than 30,000 locations in the U.S. The service is currently available in Subway's Eastern Massachusetts, Washington D.C. metro, West Palm Beach, Baltimore and Dallas/Fort Worth restaurants, as well as in a select number of additional locations across the U.S.
"Having an app right on people's phones and enabling them to have that connection with the brand is key. It's not just about the payments, but that channel will allow us to communicate and open up a dialog with the customers so we can reach back out to them," says Subway senior director, marketing Joost Zimmerman.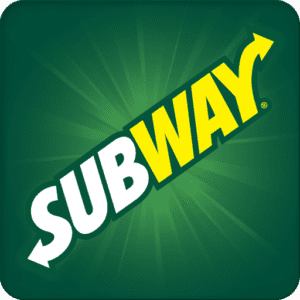 Apple and Google's mobile pay solutions are already out on the market, but Subway opted to partner with the mobile wallet specialists at Paydiant to come up with their own in-app payment option (though the brand plans to be mobile pay-agnostic and will accept payments from Apple Pay and other solutions).
"Mobile payment is an evolving industry, but we felt it was important for our brand to have our own solution. I think it's good to have your own solution so you have the most control of how you can communicate with your customers. As a brand you want to have the broadest appeal, and with Apple Pay the reality is they have so many installed you don't want to exclude yourself from that. At the same time, we see great value in having our own solution—being open to many solutions is better than restricting it to just a few," Zimmerman says.
When consumers use the app, it's not just about payment option. There are additional benefits beyond mobile pay.
"Pulling out your credit card from your wallet is not that hard to do, so if you want to improve on that experience, it needs to be more than just the ability to pay with your phone. The ability to communicate back to customers, loyalty programs and those types of elements are important, as well," Zimmerman says.
Paydiant has worked on apps tied to payments with many customers—including banks—and offers a white-label mobile wallet solution that brands can tie into their own apps.
"Being able to pay with your phone will become a de facto part of the retail experience. It's the marketing and value-added services that you wrap around that experience that are the key to success. Subway's app isn't really about the payment, although it's part of it—it's about the fact that you can order all of your food before you show up at the restaurant and pick it up. It's also integrated with their loyalty program and offers. It's really a collection of mobile marketing services, of which payment is one, but it's all of the other things that you wrap around it that's important," says Paydiant co-founder Chris Gardner.
Ease of use is a key element of the new app design, but Subway also wanted its customers to feel secure about using the mobile pay feature, especially in light of recent stories in the news about retailers that have accounts being hacked.
"We felt very comfortable with Paydiant because they have been building solutions for banks, so we felt they had the security end worked out," Zimmerman says.
With the recent launch of Apple Pay putting mobile payment technology in the hands of iPhone users, Zimmerman believes there may be momentum for the technology to really take off.
"These ideas have been out there for a while, but they haven't had real traction. We may be at a turning point where we will be seeing some uptick in the usage of it. We have seen a great shift to mobile, and we know that people are really using their smartphones to interact with brands. Having your app installed on someone's phone is tremendous because you can reach them at any time, anywhere, communicate with them and drive them back to the stores," Zimmerman says.