Streaming Rescues Soundtracks From the Cutting Room Floor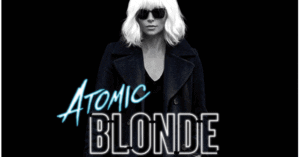 Music is integral to marketing a movie, and soundtracks can be a big money maker for studios. Consider the recent success of "Guardians of the Galaxy Vol. 2," which has kids into Katy Perry and the Weeknd downloading tunes by the likes of Glen Campbell and Electric Light Orchestra.
For years, as Wired reports, a good soundtrack could become the year's hottest mixtape. Then, the ability to create playlists on iTunes and later services like Spotify took away the need for such compilations. This meant music labels stopped trying to force their new artists' ways onto soundtracks.
But, musicians soon realized that including songs from their back catalogs in movies opened up their music to a whole new audience that might be interested enough to search out their older tunes and get them back in rotation.
"As the record business has segued from the brick-and-mortar thing that's long-gone to this new digital thing, there's been huge drops in their revenue," John Houlihan, music supervisor for the new film "Atomic Blonde" told Wired. "Now this little side-dish thing of them giving synchronization licenses has become a lifeblood."
For more on the use of classic tunes to enhance the plot and marketing of new films like director Edgar Wright's "Baby Driver" (and sell lots of soundtracks in the process) read the entire article on Wired.com. And for more great campaigns featuring music, movies and major brands, check out our microsite of the 2017 PRO Award winners, featuring profiles of the gold, silver and bronze honorees.
Related Articles:
Spider-Man Thrills Starbucks Customers With Marketing Stunt
Everyone Wants to Be Groot: The Guardians Marketing Blitz
Movie Superheroes: Fighting for Truth, Justice and Good Buzz
Using Data and Music to Build Brand 
How Coca Cola Turned a Romanian Music Festival Into a Fashion Trend