Social Media is the New Retail Storefront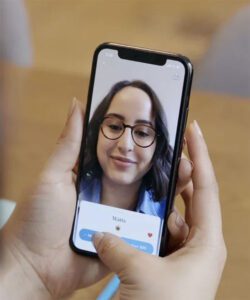 Back in the day, people searched for the newest retail fads by strolling down Main Street and peering into gleaming storefronts. Immaculately decorated window displays were the main driver of purchases, compelling shoppers to walk in, buy an item, share the experience with friends, and hopefully inspire others to come back and buy again. That storefront window still exists in a way—on social media.
This shift from real life to the web wouldn't have been so significant if not for the mobile revolution. Mobile devices now make up 63 percent of all traffic in the U.S., with mobile sales figures projected to reach upward of $3.5 trillion (USD) worldwide by 2021. It doesn't take a marketing genius to admit that's a lot of money, most of which springs from a user's access to mobile retail experiences. A mobile device's portability allows retailers to reach users almost everywhere, meaning targeted marketing opportunities can gain broader audiences than ever before.
But this eye toward on-the-go e-commerce isn't simply about J.Crew creating a stylish app or Anthropologie's seamless mobile functionality. The consumers of today are not only online and mobile but social as well—and they expect the same from their favorite brands. It's digital window shopping, and the real disruption to traditional methods of mounting successful retail strategies nowadays lies in your Instagram, Snapchat, Facebook feeds and so on.
Retailers ranging from Sephora (with its members-only "Beauty Insider Community" platform) to REI (with its user-generated #OptOutside search campaign), to Warby Parker (with its AR and at-home try-on service that encourages social interactions through word-of-mouth engagements) are just a few examples of success stories. Each realizes they can embrace the overwhelming ubiquity of social media among Millennials and Gen Z to build significant customer experiences. Seventy-five percent of purchase decisions made because of Instagram can't be wrong.
From a retailer's perspective, it's all about achieving a customer-centric mindset. A 2017 study found that customers are much more likely to purchase an item if user-generated content was available, with over 80 percent admitting that product ratings and written reviews made them more likely to purchase. Fifty-eight percent said product photos made them more likely to purchase something. It goes beyond a seemingly arbitrary interaction that wouldn't lead to retail purchases.
---
You May Also Enjoy:
---
The extent of this retail marketer's secret weapon will only stay relatively hidden in plain sight for so long. So to take advantage of the lucrative possibilities of social window-shopping, here are four immediate rules to follow:
Give People a Reason to Engage
Simple but essential—the ultimate goal is to get people to visit your store, whether it involves them getting up off their couch and literally going, or refreshing Instagram. From social-focused promotions and discounts to a social-promoted push toward offline events that encourage existing and new customers alike, you must give customers a reason to have that retail experience in the first place.
Balance the Online and In-Store
Maintaining customer lifetime value is a constantly evolving—and sometimes frustrating—nut to crack. But in the current retail climate, where consumers engage with brands more than ever across more channels and devices, differentiating between online and IRL isn't so cut and dry. By structuring and leveraging omnichannel experiences, you optimize all channels across the board to deliver singularly effective brand experiences to customers.
Respond, Regardless of the Feedback
Direct social interaction is the name of the game, even when it's all about the gripes. Nobody likes negative feedback, but the worst thing a brand can do is ignore disgruntled customers. By maintaining a committed social media monitoring strategy you can establish trust and turn serious issues into constructive steps all within the digital space. It's kind of a lose-win situation.
Focus on Customer Experience
There is no "average" customer, so there can't be a one-size-fits-all marketing approach. Different behaviors and preferences, reflected on social media, open up opportunities to communicate to a wide range of customers in highly specialized ways. A customer-centric mindset empowers marketers with the ability to target the right customer using the right message at the right time.
The most lucrative way to attract new and continuing customers is to meet them where they are most. That way brands can truly engage with shoppers on every step of their mobile buying journey, and gain a competitive edge.
Corey Pierson is co-founder of Custora.