Q&A: IBM's Erin McElroy on Optimizing AI for Marketing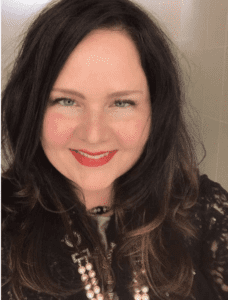 Chief Marketer recently chatted with Erin McElroy, IBM's program director, marketing innovation, to discover what resources marketers big and small need to get started with artificial intelligence (AI). 
CHIEF MARKETER: The terms "AI" and "machine learning" get used a lot. What is the difference between them?
ERIN MCELROY: That's a great question. I know I used to think they were the same thing. Think about it this way: We built a conversation engine for robots that has been used at live events, and it has been reused over and over in different solutions such as basic chatbots. In it, there's something called a corpus, based on the machine pulling in information and learning and changing. Work is being done to find the norms, outliers and patterns, and create and propagate.
The AI is where you are actually applying that intelligence, so you're pulling out the insights that were created by the machine learning and you're applying the conversation through an interface that was created from that corpus or conversation database. That's the distinction. The machine learning is the creation of the core foundation, and the AI is the application of it.
---
More AI Resources:
---
CM: Can you address examples of B2B and AI?
EM: The gold in AI is in the data, the insights. People think of AI as primarily creating interactions or insights for the consumer. But it can also empower business to drive efficiencies, hire and cultivate the right talent for their business, and drive competitive advantage. Some of the ways that AI is used is to include opportunity identification, to improve efficiency in supply chain functions between business partners and suppliers, and to equip and empower the workforce. AI is applicable across all industries, and we just started to tap into the power of AI to augment business insights and functions.
CM: AI requires data and modeling/learning resources. What have you seen as a minimum viable project in terms of data, programming capabilities, and general time/budget?
EM: It depends on a number of key components. Let's consider the minimum preparation to embark on successfully implementing AI. Scope and objectives must be clearly defined. The data to be used or the processes to be included need to be clear and well-functioning.
For example, say you want to enhance your content marketing with the use of AI and promote certain messaging and images to a specific target, but you don't have any meta data or tagging on your content. You would need to prepare that data in order for AI automation to even take effect. Being intentional about scope, preparation, the right services and the anticipated outcomes is key. An incubation and iterative approach should be used when first embarking on the use of AI. Be ready to experiment, and setup an environment to discover what works and what doesn't, without jeopardizing the business.
CM: Is AI for small business as well large entreprises?
EM: I believe that AI is for small business. Entrepreneurs and small businesses can gain an advantage through insights gained with AI, and in effect "act" like a big business.
CM: What's the best way to get started with AI?
EM: The most important thing is to pick the right area to apply AI. See where it can make a market impact—if you have a pain point or an underperforming area, that's a great place to start. And do your research and find the right partner.
Erin McElroy was a featured speaker at Chief Marketer's recent free virtual event AI for Marketers. Listen now on-demand.