Programmatic Ad Spend Increasing: Three Strategies for Marketers During COVID-19 Recovery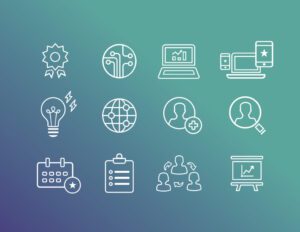 Programmatic advertising spend has begun to show gradual signs of recovery, with overall spend rising 14 percent in May, according to AdExchanger. Though it's clear that programmatic is not back to the level it was before the COVID-19 pandemic, an increase in spend has been consistent over the past couple of months. Digital ad spend in May declined 9 percent year-over-year, for instance, compared to the 34 percent decline that occurred in March. Moreover, travel and automotive—industries that had significantly cut back on ad spend—are slightly rebounding as well.
However, a return to normal isn't quite here yet. And brand marketers engaging in programmatic media buying will likely need to continue to employ lessons learned from the crisis well into its recovery, says Peer39 CEO Mario Diez in a piece for AdExchanger. He recommends that marketers pay particular attention to three things: contingency planning, creative messaging and regional sentiment.
Even while communities across the United States begin to reopen, the unpredictability of the pandemic means that stay-at-home orders could be re-implemented in the future. So, media buys need to have back-up plans and potentially shift creative in order to avoid appearing tone deaf. Creative messaging will also need to continue during this time, particularly since different communities will be experiencing the reopening of businesses and a change in purchasing habits in various ways. Lastly, geographic data will become more important because brands may want to deploy messaging that coincides with the sentiment held by specific geographies. For a deeper dive, read more in AdExchanger.
---
Other articles you might enjoy:
---
---