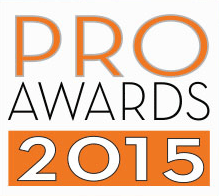 Campaign: NFL Fan Style Tour
Brand: National Football League
Agency: Eventive Marketing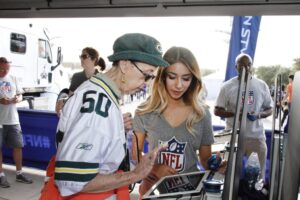 According to the National Football League, only 5% of football fans have actually attended a pro game, in large part because they don't live near a stadium. So the NFL brought the game to them—or at least the excitement of the game.
To bring the experience to fans—and to boost sales of NFL-branded products—the league and agency Eventive Marketing tricked out a 53-foot trailer and hit the road, making 28 stops in 26 towns. The NFL launched a microsite with a tour schedule and social media pages to promote the campaign. Retail sponsors in each locale, including The Sports Authority, Kohl's, and Walmart, further helped spread the word.
Fans could visit the mobile tour without registering, but those who did had a much more robust experience: They received an RFID-enabled bracelet that they could tap at the various readers throughout the 3,500-sq.-ft. footprint to participate in numerous activities. For instance, registrants could get a view of themselves outfitted in their favorite team's gear in a Kinect-based virtual dressing room, then post the image on Facebook, Twitter, or Instagram. By tapping their wristbands at another station, they received a code to unlock one of a series of lockers and possibly win an NFLShop.com gift card. An NFL quiz game posted the registered participants' winning scores on a live leaderboard. Fans could demo EA Sports games or browse clothing and other merchandise, then tap their wristbands to receive custom emails with product information and links to stores where they could make a purchase.
More than 26,000 visitors registered—64.8% of all attendees. The tour generated 2.87 million unique social media impressions and 176 million total media impressions, far exceeding the goal of 17.5 million. Eighty percent of registrants opted in to receive email, and they responded with an impressive 73% open rate and 52% click-through rate. And sales of NFL merchandise at NFLShop.com and retail partners increased, making the campaign a high scorer all around.