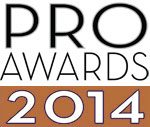 Campaign: Liquid-Plumr Scores In-Store with Hunky Plumrs
Brand: The Clorox Co.
Agency: TPN
Other Awards for
"Liquid-Plumr Scores In-Store with Hunky Plumrs":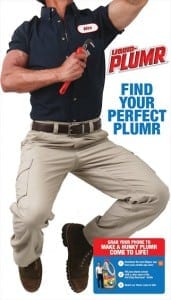 There's nothing sexy about a clogged sink…or is there? Liquid-Plumr heated up how it sold its drain-clearing products to female customers and managed to heat up its sales as well.
Liquid-Plumr had been running national TV spots in which sexy men—its Hunky Plumrs—representing its products helped make opening drains a much more pleasurable experience for the women in the commercials. With agency TPN, the brand brought those men to the supermarket aisles…sort of.
Liquid-Plumr items tended to be positioned on lower shelves, a drawback that the campaign turned into an advantage. The in-store displays featured a cutout of the torso and legs of a Plumr who appeared to be hard at work beneath the bottom shelf. The cutout certainly drew the eye of shoppers downward; as they gazed down, they'd notice a color-coded shelf talker that explained the specific uses of each of the six Liquid-Plumr varieties. The colors of the product types corresponded with the color-coded tags of the bottles.
If shoppers wanted to spice up their shopping trip a bit more, they could point the camera of their smartphone to a Liquid-Plumr bottle, open an app and launch a video starring the Hunky Plumr representing that particular formula of drain opener. They could also receive a Hunky Plumr 2014 calendar—a great way for Liquid-Plumr to remain top-of-mind among customers throughout the following year.
Liquid-Plumr's target market was seduced. The bottom-shelf cutout alone generated more than 10.5 million impressions, and shoppers who opened the app ogled the Hunky Plumr videos an average of 2.8 times. Most satisfying of all, at least for Liquid-Plumr: Sales rose nearly 6%.