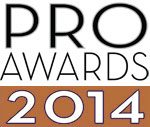 Campaign: Syfy's Defiance Container Village
Brand: Syfy's Defiance
Agency: Syfy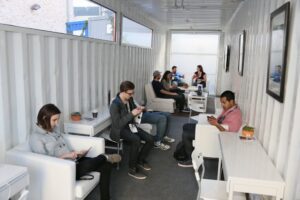 An epic drama deserves an epic promotion. And that's what cable network Syfy gave Defiance, its original TV series and mass multiplayer video game about a future society in which humans and aliens coexist.
At the 2013 South by Southwest festival in Austin, TX, Syfy built a mini village that mirrored the sets of the show. A replicate of the St. Louis Arch served as the entrance (Defiance takes place in St. Louis in the year 2046). Just beyond that was the country's first pop-up hotel, constructed of connected shipping containers. Cast member Jesse Rath occupied one of the hotel's three guest rooms, a writer from Forbes magazine the second, and the third was given to the winner of a Klout competition that had challenged fans to share Defiance content. The winner had generated 14,000 retweets in just three days; the Klout competition alone had reached 12.5 million unique users and generated 160 million impressions.
The hotel also had a public lounge where visitors could watch clips of the show and interviews with cast and crew, charge their devices, and even meet some cast members. And because no self-respecting village would be without a bar, there was a replica of Defiance's NeedWant bar, featuring an app that allowed visitors to express their personal "needs" and "wants," which were then posted onto the bar's interactive wall and guests' social feeds. Some of the posts were also shared via the program's own social channels. Attendees tweeting the hashtag #Defiance SXSW could also win prizes ranging from T-shirts to private VIP happy hours within the bar.
More than 3,000 people visited the village, and nearly 1,800 tweeted using Defiance hashtags, leading to an 11% jump in Twitter followers. More than 60 bloggers posted from or about the village, and the campaign generated hundreds of placements in outlets as varied as The Wall Street Journal and Mashable, resulting in more than 55 million media impressions.