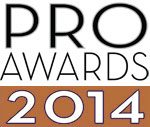 Campaign: Dove Men Mission:Care
Brand: Dove Men
Agency: Agency: IN Marketing Services
By and large, male shoppers tend to stay away from the personal-care aisles of big-box stores. When they do need to buy something like soap or deodorant, they don't usually think much about specific product benefits beyond the basics. This presented a challenge for retailer Walmart and personal-care brand Dove. To address it, Walmart asked Dove Men to create a fatherhood-oriented program that would drive sales of Dove's male-grooming products at its stores.
Working with IN Marketing Services, Dove Men leveraged its partnership with Operation Homefront, a nonprofit group that provides emergency funds and support to the families of deployed servicemen, to create Mission:Care. Dove Men donated a set sum to Operation Homefront to reunite 100 military families. It then created in-store messaging letting Walmart shoppers know that their purchases of Dove Men products helped bring these military fathers home.
Dove also posted on its Mission:Care microsite a film that captured a surprise reunion of a serviceman with his wife and children after almost a year apart; it used its social media feeds to spread the word. The campaign kicked off in time for Father's Day, to generate awareness, and continued through Veteran's Day, to showcase the stories of the reunited families.
In addition to raising awareness of Operation Homefront and boosting sales and brand loyalty, Dove Men had hoped to gain $3 million in NSV (sp. out acronym) support from Walmart. The retailer was so pleased with the campaign, it gave $10 million in NSV. Tougher to quantify, but easily as important, was the joy the promotion gave to those 100 reunited families.