P&G's Move to Omnicom Shadows Bigger Upheaval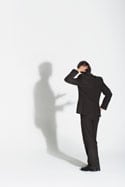 Even if you've heard this news by now, this New York Times' article takes an in-depth look at why P&G, the largest global advertiser, moved the bulk of its media buying and planning business to Omnicom from Publicis Groupe.
It also looks at the broader upheaval shaking up the advertising industry as brands, both large and small, work to cut costs and meet the challenges of shifting strategies to the digital age. The author, Sydney Ember, also discusses the increased pressure and expectations placed on agencies.