Oracle Increases Sales Enablement with Refined Content Creation Process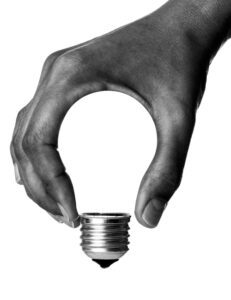 Restructuring processes to help sales reps find and use relevant content has helped Oracle increase customer engagement.
It's crucial that sellers have the tools they need to close deals, and a big part of that is being able to find the right content, says Eric Andrews, VP, demand operations, cloud infrastructure group at Oracle. "Buyers are delaying talking to sellers until later in the process, and we're trying to create conversations with prospects," he says.
The 35,000+ sellers on Oracle's cloud business sales team had become overwhelmed with both the volume and complexity of content available to them, says Andrews. Messaging across the plethora of content was inconsistent, and it was difficult to find high impact, relevant customer references. Content was in many cases outdated, or not geared to the right prospects.
Different content hierarchies with different taxonomies in multiple content management systems was also an issue, meaning reps often didn't know how or where to find the content they needed. Oracle had 57 different asset types, all with different creative designs and elements. "Even when things were called the same thing, the actual asset might have had a different look and feel," he says.
A lack of content was not the answer, he says. An inventory found 10,000+ assets across three different seller portals. Only about 20 percent of the pieces were driving conversions; the vast majority of pieces had little or no usage.
"Marketing was also frustrated," notes Andrews, who spoke at the recent ANA Masters of B2B event in Chicago. "There was a spray and pray approach. Content was being put everywhere, in the hope that someone would use it, and there was no insight on what was being used."
---
You May Also Enjoy:
---
A new approach was needed, so Oracle set out to develop a system to optimize seller enablement to drive integrated learning experiences for both customers and prospects, he says.
Marketing needed to understand the buying stages where content would be utilized, and think about the medium and channel the content would be used in. "What is the value exchange we're trying to create?" Andrews says. "What are we trying to accomplish?"
The key was to create a "system of systems," with content living at the center, and establish a clear plan on how to create, use and distribute those assets. Around that, new sales enablement experiences including interactive digital assets, dashboards, a closed feedback loop mobile responsive designed and productivity tools were also implemented. An analytics driven management system offers real-time data access to track what sellers are consuming, and a self-service dashboard helps product marketers proactively manage content.
Content creation was refined to make sure all assets were created with the right Oracle tone and brand messaging, and that they aligned the conversation to the sales strategy. The new Sales Central content portal now logs close to 2.2 million engagements annually, says Andrews.
Users of the portal can choose their role—such as field or digital sales—as well as the product lines and industries they sell into to find the content best suited for their needs. Content can be shared easily from the portal to social, or via customizable newsletters. A recently launched presentation builder is also helping sellers tailor presentations for client meetings with relevant slides and video.