Optimizing Mobile Apps for Lead Gen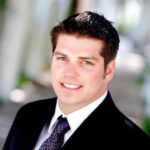 Mobile apps are a huge opportunity for lead gen marketers, and those that aren't optimizing their mobile presence to take advantage of these leads are missing out.
"The app store gets over 300 million searches per week," notes Blake Pollack, CMO of The ASO Project. "It's a massive opportunity."
Pollack will be part of the "Best Practices for Maximizing Your Lead Campaign Optimization" panel at LeadsCon Las Vegas, March 15-17 at The Venetian Resort & Casino.
The panel will discuss the technology and tactics that work best to reach the right audience, regardless of the device or medium. Speakers will offer ideas on how to optimize lead gen campaigns across devices to boost marketing ROI and meet your goals.
Takeaways from the session will include best practices in landing page optimization, how to create a road map for optimization across multiple channels to improve marketing performance, the quality of leads generated via mobile versus desktop, and how app store optimization (ASO) can help marketers use apps to generate high quality leads.
"A lot of companies still don't have an responsive mobile site, and they're not focusing on ranking well in mobile search," notes Pollack. "That's a mistake, because there's more traffic and leads coming in through mobile and mobile apps, and they're just as good as [those generated via] desktop.
For more information about LeadsCon Las Vegas, March 15-17 at the Venetian, click here. The conference kicks off with a content marketing intensive workshop, led by Arnie Kuenn, founder and CEO of Vertical Measures.
LeadsCon Las Vegas is a sister event to Chief Marketer's B2B LeadsCon, Aug. 22-24 in New York.
Related Articles:
The Rise of Mobile Moment Advertising
Getting Mobile App Users to Turn on Location Services: 3 Tips
Why You Should Optimize Digital Content for Vertical Screens
SMS + App Push = Increased Consumer Engagement
Mobile App is Smooth Sailing for Princess Cruises