NBCUniversal's Peacock AVOD Service Launches Amid Pandemic Streaming Boom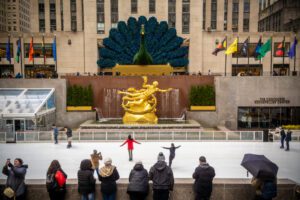 The content streaming market is getting crowded. NBCUniversal launched its Peacock advertising-based video-on-demand (AVOD) service on Wednesday with a free, ad-supported tier that offers 13,000 hours of programming—including popular movies and original content—and channel surfing as well. The premium tiers cost $4.99 per month (with 20,000 hours more content) and a $9.99/month ad-free option.
What's different about this launch, writes CM sister pub Cablefax, is the fact that NBCU is offering a free option. Recent SVOD launches, including HBO Max, Disney+ and Apple TV+, do not offer a free tier. And other AVOD services like Tubi and Pluto TV don't provide original content.
With streaming consumption soaring during the pandemic, marketers have a solid list of options to choose from if seeking to go the OTT advertising route. But though Peacock has deals with many distributor partners, including Google, Sony PlayStation 4 and of course parent company Comcast, it has not yet inked deals with Amazon or Roku. Brand partners for the service at launch include Capital One, L'Oreal, Molson Coors, Subaru and Verizon.
There's a reason that high-profile brands are flocking to these services. Braze research, Cablefax notes, shows that 41 percent of consumers have subscribed to additional streaming services during the pandemic and are more likely to keep the service after a free trial if new shows and competitive pricing continue. For a deep dive into Peacock's launch strategy, partners and competition, read more in Cablefax.