Livestream Gaming Viewership Adds Up for Mobcrush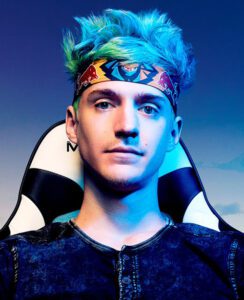 Online gamers don't just like to play their favorite games, they like to watch the experts play, too. For advertisers, deduping subscriber lists to know how many eyes are actually tuned into those gaming livestreams and VOD replays is critical for making sure they are reaching the right audiences.
Mobcrush is a free service that allows gamers to simultaneously livestream to multiple platforms—such as Twitch, YouTube, Facebook and Periscope—and talk to those discrete audiences in a unified chat at the same time.
"In a typical day, gamers go on more than one platform to reach multiple audiences," says Mike Wann, CEO of Mobcrush. "But gamers need to roll up and consolidate their fans from different sources to be meaningful influencers."
Mobcrush has over 200,000 creators and gamers, with a social reach of 1.5 billion total subscribers. While impressive, that number can be fraught with overlap, because fans typically subscribe to their favorite gamers on multiple platforms, so they can watch wherever is convenient.
"Even if you subscribe to them on Twitch and Mixer, you might just watch immediately on Facebook, because that's where you are at that moment," says Wann.
Gamers can use the platform for free; Mobcrush's revenue strategy is advertising supported. "Our goal is to support and bring dollars to actual creators by allowing them to broadcast play across different platforms, by bringing a sponsor along for livestreams distributed through their subscriber base," he says.
Viewership data helps pair advertisers—ranging from gaming companies like Tencent to entertainment brands like Universal, Paramount and Netflix—with gamers. Ads are integrated directly into the livestream, making them unskippable.
---
Want to learn more about the latest marketing trends and technology in gaming and esports? Join us Sept. 10-12 for the 2019 Esports Business Summit at the MGM Grand in Las Vegas!
---
"Advertisers are looking for authentic engagement and storytelling, not just spots and dots around pre-rolls," Wann notes. "Creators are super happy because they only work with brands they want to work with and get to interact with their subscriber base and talk about their experiences with the brand."
The subscriber base of the gamer Ninja was chosen as a candidate to examine because of his popularity in the esports/gaming ecosystem.
"If you look at the [follower] overlap on two smaller gamers, it is quite small," says Michael J. Lambie, head of product at SaaS influencer marketing management and tracking solution CreatorIQ, which worked with Mobcrush to analyze Ninja's followers and help design a deduplication model. "But when you are looking at two gamers who have millions of followers, they have a higher overlap, because they are picking up a greater percentage overall."
For example, says Lambie, say a creator has a million subscribers or followers. If they publish the same video on two platforms and get a total of one million views, it is hard to tell if it was one million individual viewers, or 500,000 million viewers who watched both.
To create the model, Mobcrush and CreatorIQ looked at a number of factors, including the total U.S. gaming audience, the number of Mobcrush creators and social followers across various platforms.
---
You May Also Enjoy:
---
Ninja has 47 million followers across his YouTube, Twitch, Instagram, Twitter and Facebook accounts, with many people following him in more than one place. By applying the cross-platform deduplication methodology, Mobcrush found that at least four million of Ninja's followers are duplicated across the platforms, making his maximum reach actually 43 million people. Mobcrush found that its total reach overall after deduplication was 160.4 million, representing 87 percent of the U.S. live streaming audience and 75 percent of the entire U.S. gaming audience.
Livestreaming has the same measurement challenges as just about every online advertising channel, notes Wann. "Everyone is trying to find that last mile attribution. As we look at it in context with younger audiences, the opportunity to engage with the brand and the host of the livestream, we're learning that it drives not only immediate high brand recall and but high positive sentiment through engaging with that activation."
Movies are one of the biggest sponsorship categories for Mobcrush. Earlier this year, Netflix did a successful activation on the platform for their original thriller "Bird Box," starring Sandra Bullock.
"Gamers are influencers for the entertainment genre. We were able to provide them with data on who saw the streams, and the engagement with talent, trailing 15 to 20 days," Wann says. "They were able to see the lift in viewership specific to the [desired] audience demos."
Game developers are also a big sponsorship category for Mobcrush, to promote new game releases or updates. "They have found that [viewers like] the ability to watch a real pro play a game and walk through why it is a fun game to play," he says. "And, once all this content is created, it becomes a library that drives a funnel for installations and activations for new releases of the game."
The platform is continuing to invest in measurement and metrics, to determine where to shift dollars.
"If you look at how kids consume content, they want to be able to participate when something is happening, like the Marshmello concert in Fortnite,"  Wann says. "It's like the early days of TV. Think about the way we used to tune in—it used to be that you want to watch Monday Night Football or 'Must See TV.' Today, it is broken down into the [creators] you subscribe to and the amount of FOMO you have if you miss out on watching something with your friends in real time."