Kohl's Amazon Returns Deal Improves In-Store CX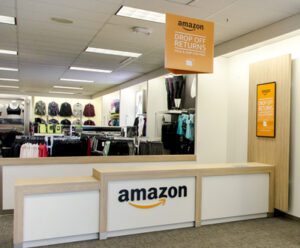 The ability to make Amazon returns in-store is the latest move by Kohl's to improve its retail customer experience.
As the popularity and convenience of online shopping continue to increase, Kohl's has worked to find creative ways to amp up the in-store CX and lure shoppers away from their computers. Tuesday's announcement that Kohl's will accept Amazon returns at its 1,150+ U.S. stores beginning in July expands an existing partnership between the two companies. Two years ago, the deal began with pilot returns tests at 82 stores in Los Angeles and Chicago and expanded to include a deal announced last month to sell Amazon merchandise in 200 Kohl's stores.
Michelle Gass, CEO of Kohl's, says she hopes the convenience will attract younger shoppers into the stores. "It's really unique, she told analysts. "It takes a lot of the hassle out of returning items."
The retailer is also partnering with other brands to expand CX at brick and mortar locations. In February, it opened the doors to its first shared space store with grocery chain Aldi in Waukesha, WI. Five to 10 more co-located Kohl's/Aldi stores are expected to open, and might prove to be popular: A survey by Field Agent found that 68 percent of consumers polled said they'd be likely to shop at both stores in the same trip.
---
You May Also Enjoy:
---
If shoppers make the wrong nutritional choices when they shop at Aldi, Kohl's may have them covered on that front too. In January, it announced a partnership with Weight Watchers to open its first in-store WW Studio in Chicago. On Kohls.com and at select retail locations, it will also sell WW-branded kitchenware and cookware, and Kohl's associates will have access to subsidized WW memberships.