Tips for Ensuring Customer Loyalty in 2020
"Trust is the easiest thing in the world to lose, and the hardest thing in the world to get back." -R.M. Williams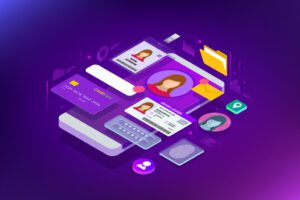 Customer experience is all about keeping your customers happy and continually building brand loyalty. Technology has helped organizations know more about their customers than ever before, including their interests, likes and desires on a range of things. This "knowing" has led to the ability to create relevant, individualized experiences in real time and map out an ideal customer journey that's satisfying to the customer and valuable to the organization. The "next best offer" that matches a customer's profile with what may potentially be of interest to them is a great example of a win-win for the organization and the consumer.
But when does the ability to use technology became a hindrance to customer loyalty? A recent study from Futurum Research, Experience 2030, found that 73% of consumers believe the use of their personal data is "out of control." When does the ability to know more about your customers become a liability? That answer really comes down to a question: Can you be trusted with the data you are using?
Today, trust for most people entails keeping their data private and safe. Consumers understand their data is out there; it is pretty much a prerequisite for doing business with a brand today. Most consumers understand that their data will be used and analyzed in some fashion. However, not all uses of data are created equal. Using data to better promote a product that may be of interest to your customer is one thing—but selling their personal data to the highest bidder is almost always out of bounds. Regardless of consumers' level of data use/sharing tolerance, make no mistake, they are paying attention, and they care.
The Research Says…
In the Futurum study, the subject of trust and data privacy is prominent and provides new insight on the opinions of consumers on this topic.
According to the report, consumers expressed the following:
73% are concerned with how brands are using their personal data.
76% are concerned with the amount of data brands gather when they search for or purchase a product.
73% are concerned with how brands are using their personal data to the point where they feel it is out of control.
71% believe that companies and brands should not be allowed to share their data with other companies or brands.
61% feel they have no control over the level of privacy they need for themselves or their family.
50% believe brands are hiding "bad things" they've done with user data and privacy.
In short, many consumers simply don't trust companies with their data. It's a sobering picture.
---
Other articles you might enjoy:
---
The Steps Toward Trust
With data privacy now top of mind amongst organizations, the serious questions have begun: Will our customer experience program still be effective? Will data privacy prevent us from being data-driven? Can digital marketing and data privacy even coexist within the same organization?
These are all important questions from organizations that want to protect their brand and keep the trust. But to be clear, data privacy and customer experience programs need not be mutually exclusive. With more consumers now aware of data privacy issues than ever before, organizations must:
Be as open as possible. This means letting customers know what you know. Give them access to their information, who it is being shared with, and how decisions are being made from it. Finally, give them the opportunity to have their data deleted if they choose.
Build privacy by design into all processes. This means that the organization treats data privacy in a proactive manner. It is a forefront to everything that the organization does, not just a reaction after discovering an issue or getting complaint.
Ensure that all individuals within the organization know their role in keeping customers' data secure and private. Major issues often begin with one rogue employee who keeps and shares unsecured personal data. Data privacy shouldn't be just an IT concern, but one that involves all within the organization.
Building a customer experience program that incorporates data privacy from the beginning, middle and end won't be without challenges. Without a doubt, there will be additional cost. But if one thinks back to why a customer experience program was developed in the first place—it was all about the customer.
Proper data privacy is about your customers and whether you can keep their trust. Without trust, the customer experience is gone.
Todd Wright is Global Product Marketing Manager at SAS