How State Farm Engages Younger Audiences Through Gaming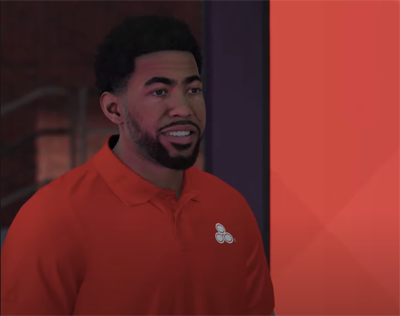 State Farm is no stranger to leveraging experiences to connect with Gen Z and millennial audiences, particularly in the gaming space. But recently it tapped its likeable fictional spokesperson, Jake from State Farm, to connect with players virtually, according to a piece in AdExchanger. To coincide with the launch of the wildly-popular NBA 2K22 game, the brand debuted a virtual version of Jake as a character in the game—complete with khaki pants and a red polo shirt.
State Farm is using the partnership to engage younger generations of consumers through gaming integrations. In this case, NBA 2K22 players can interact with Jake at a branded "NGHBR GOODS" storefront and can also unlock a skin that resembles the mascot. "This is a new way to reach people and gain mindshare with a younger generation that's harder to reach through traditional paid media," Patty Morris, State Farm's Assistant VP of Marketing and Brand told AdExchanger. "We're not super focused on metrics like lead gen–that's not why we're here. We're here to make Jake, and State Farm, a part of the culture."
For more on Morris's full-funnel marketing strategy and its approach to gaming integrations, read further in AdExchanger.