Three LinkedIn Features for B2B Businesses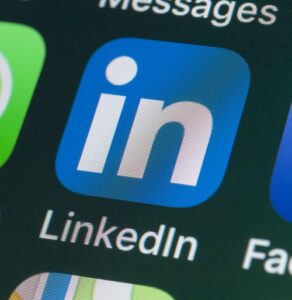 LinkedIn has introduced numerous new features during the past year. Many of these were designed to help individuals find work and to better facilitate communications among employees during the pandemic. More than a few, however, are useful marketing tools for B2B companies, including the three below.
* Stories. Like Instagram, Facebook and other consumer-focused social media, LinkedIn now offers Stories. These very short (20 seconds max) videos or slide shows live on the platform for just 24 hours, though you can repurpose any assets you create for LinkedIn native video. Stories are visible to the creator's followers and connections on the mobile app, and they can be created only via the mobile app. Account administrators can also send Stories via LinkedIn Messaging as well as block specific connections from having access.
Stories can help personalize a brand—something that's often difficult for B2B businesses. Consider using the tool to share messages from executives about new developments or milestones. Another option is to post behind-the-scenes video showing products being made or the customer service team at work. Client case studies or testimonials as well as teasers of new products, events or blog posts also make great fodder.
Since the nature of Stories is more informal, your post doesn't have to be polished to the same degree as a promotion video might be. The platform also allows marketers to incorporate a link accessible via the "swipe up" CTA. This feature will help people connect with your brand, measure viewer engagement and track how many people viewed the Story.
* Polls. With LinkedIn polls, brands can create a single-question survey with two to four possible responses that lives on your feed from one day to two weeks. The results can help marketers get a sense of what products, services, content and features your connections and followers are most interested in. And if you include several relevant hashtags, the post featuring your poll is visible to people outside of your network, too.
You can also use polls to learn more about the firmographics of your audience. Logistics services provider RateLinx, for instance, set up a poll asking followers and connections how advanced their company was regarding supply-chain analytics. The poll encouraged engagement, and the post linked to a related blog post on the company's site.
* Sales Insights. The latest addition to LinkedIn's Sales Solutions offerings, for which users pay a license fee, Sales Insights provides businesses with real-time self-reported data gleaned from LinkedIn's more than 722 million members worldwide. Marketing and sales teams can use the tool to quickly find companies that meet their criteria regarding sector, size, types of employees, fastest-growing departments and more. The data can help marketers ascertain opportunities for potential new products and campaigns while enabling sales professionals to more accurately assess prospective clients. Software firm Clari used it to hone its ideal customer profiles and then reconfigure sales reps' territories for greater productivity.