How AI Can Enhance Email Marketing Campaigns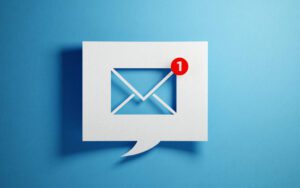 Email marketing campaigns have proven to be an effective communication tool during the pandemic as consumers seek information on sales updates, new products and more. Automation and AI technology can enhance those campaigns through personalized messaging, market segmentation and retargeting. Following are several ways in which AI can assist with these functions, according to an article in Multichannel Merchant.
Typically, there are three different stages or types of an email campaign: the initial campaign, which may include product recommendations in the form of wish lists; last-minute deals that leverage FOMO to help sell a product; and the post-purchase campaign that offers thank yous and further discounts. Through analyzing your data with AI, marketers can tailor campaigns to customers depending on each stage.
AI software can assist with personalizing email messages. Using the data from past campaigns and predictive analytics, marketers can use AI to create the smallest possible segments. Machine learning software allows personalization of discounts and optimization of emails overall, from the content, offers and even the copy, ultimately increasing conversion rates.
Determining the subject lines that work best in an email campaign is another use of AI technology. Analyze your past email marketing campaigns to determine optimal subject lines, from the number of words to the choice of specific phrases. For more ways in which AI can assist marketers' email campaigns, including retargeting, read on in Multichannel Merchant.