Google Rolls Out Ad Tools for Marketers to Reflect COVID Behaviors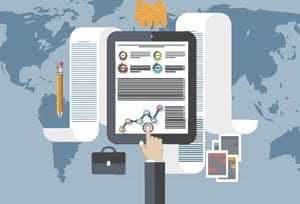 Google recently created new advertising and ecommerce tools for small- and medium-sized businesses. Now, some of those products are becoming available for use. Here's what marketers can gain from Google's new trend discovery tool and optimization capabilities for specific campaign objectives, according to a piece in AdExchanger.
Insights Page
In response to the new and fluctuating consumer behaviors during the pandemic, Google has developed an Insights Page for businesses that shows search demand for products and services related to a business as well as competitive insights. As an example, Hershey's currently uses Google tools to analyze search activity in specific zip codes and uses those insights to adjust creative within targeted Halloween-themed campaigns.
Performance Max
Google is developing a tool, dubbed Performance Max, that lets marketers set campaign objectives such as online sales, offline sales, customer acquisition and lead generation. Through machine learning, the tool optimizes placements of ads across Google inventory, excluding search, with minimal time investment for marketers.
Video Action Campaigns
Beginning next week, marketers can take advantage of Video Action Campaigns, which automatically distribute video ads to YouTube, watch pages and Google's video partners, thereby capitalizing on a recent uptick in consumer shopping behavior on YouTube.
For more on Google's ad tools, read on in AdExchanger.