Four Consumer Shopping Trends Shaping Holiday Marketing Strategies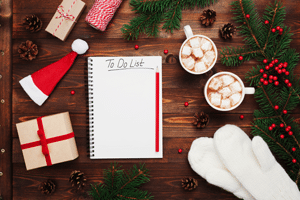 With the pandemic wreaking havoc across the nation, consumer shopping habits this holiday season—like everything else in 2020—are shaping up differently this year. For one, Black Friday deals are happening all month, and consumers are far more likely to make purchases during these blockbuster events. This retail behavior trend is fueling the need for marketers to produce fresh creative for ad campaigns and employ a more flexible, agile approach to audience targeting, according to a piece in AdExchanger.
Alison Levin, VP of Global Marketing Solutions at Roku, writes that these evolving shopping patterns create a larger playing field for brand marketers and point to several new trends. First, consumers are shopping earlier and researching their purchase decisions with more sophistication. Moreover, preferences born out of limitations imposed upon them from the pandemic, such as curbside pickup, are likely to be here to stay even after the pandemic subsides. An example of retailer success: Best Buy has reported that in the second quarter of 2020, four out of every 10 dollars spent originated from curbside or in-store pickup.
Another trend that follows from these retail shifts, Levin writes, is the need for marketers to adjust their holiday promotional programs—and their budgets—to fit a 10-week timeframe instead of only a few days. And since the holiday season has expanded, brands must create fresh creative during this time so that messages remain relevant. That also translates to marketers needing to pivot quickly and maintain a more agile approach to audience targeting.
For more on holiday shopper behaviors and the resulting marketing trends, read more in AdExchanger.