Food & Wine Debuts B2B Content Portal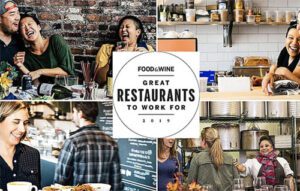 Food & Wine launched F&W Pro this week, a new content hub for professionals in the food and beverage industry.
Content from the B2B hub will be distributed via FoodandWine.com, in the Meredith Corp. brand's print publication starting with the July issue, via social media, on podcasts and through live events like the Food & Wine Classic in Aspen, CO.
Inaugural advertisers include Beringer Vineyards. The inspiration for the site came from shifts within the restaurant industry, says Hunter Lewis, editor of Food & Wine.
"With #MeToo moments and more focus on bad behavior and chefs who had abused their leadership positions, we felt there was a need to shine a light on good leadership, on good management, and on strong restaurant culture," he says. "We are creating a stronger network among small business owners, restaurateurs, hoteliers, chefs and their employees to help people grow personally and professionally."
A new newsletter from Lewis will help promote content on the portal, and the new list Great Restaurants to Work For will premiere on the new brand's dedicated landing page. The 2019 iteration is a "call to action" for a bigger list next year, says Hunter.
"We're partnering with 'Great Places to Work' to generate thousands of employee surveys over the next year," he notes. "This will create a new dataset which our team will crunch into a tiered list next year backed by the data. The list won't just be fine dining–it'll include chains and restaurants across the country in a bigger way."
Food & Wine's move to create a B2B portal follows Vogue's launch of Vogue Business earlier this year. That venture from Conde Nast International includes a twice-weekly newsletter with content focusing on topics such as the role of technology in fashion and the impact of AI on the creative process.