Five Reasons Your Audience Isn't Engaging on Social Media
Cultivating an active social audience is good for business. People who frequently engage with your brand online are way more likely to buy from (and even recommend) you than those who don't. And the earned media they create as a result — all those Instagram photos, status updates, reviews and Tweets — is more trusted by consumers than any other type of content about your brand.
So many marketers have started investing in activations that aim to spur their biggest brand advocates to create content on their behalf. This includes original campaign ideas, content urging people to participate, and beautiful web pages to house all of the hilarious, inspiring, informative content that their audience comes up with. Sometimes the crowd goes wild, and the audience creates tons of awesome content on their behalf. But other times…. crickets.
Unfortunately, brand activations end up dead in the water all the time. You may not realize it because you don't read about them (likely because nobody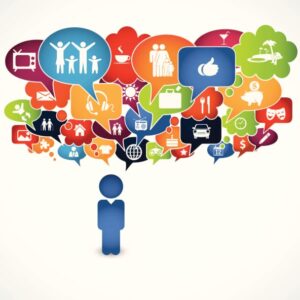 noticed them in the first place), but it's a common problem for brands both large and small. And more often than not, one of these sneaky little blunders is to blame. Here's how to keep them from crashing your next campaign:
Using a lame hashtag: There are plenty of best practices for hashtags: low character count, easy to spell, unique to your brand, etc. But when it comes to audience engagement specifically, there's one rule to rule them all: make it natural. Anticipate how people will naturally be talking about this particular event. Ask yourself what hashtags people would likely come up with on their own, and research similar events or past campaigns to make note of the various hashtags that were used. Your audience is going to have a conversation either way, but if your "official" hashtag isn't second nature, they'll be having that conversation without you.
Making it all about you: When you have a conversation with another human being, you're both aware of the world around you — things like current events, shared interests and pop culture. That person doesn't just ramble on exclusively about themselves, and when they do, you probably don't like it. The same is true for brands. Running campaign after campaign about how awesome your brand is gets old for your audience. Instead, find ways to highlight your audience (and the funny or inspiring ways they connect with your brand), or partner with another relevant brand and try something unique together.  Just like any other relationship, you can't keep having the same conversation and expect your audience to stay engaged.
Offering zero incentive to participate: Chances are, your brand has at least a few "hyperactive engagers," or superfans who like or comment on every post and eagerly participate each time you launch a social campaign. But for the rest of your fans, you need to offer them some type of incentive if you're asking them to create content on your behalf. You don't necessarily need to stage a contest or offer a prize, but your audience should know that you're listening. So like and reply to their posts (genuinely — not with canned responses), feature great user content prominently on your website, and surprise and delight your most loyal ambassadors with free products or unique experiences.
Asking people to work too hard: If you're asking your audience to do something — whether it's clicking a "buy" button, reviewing a product, or taking a selfie — you should make that task as obvious and as easy as possible. So if you're asking people to click on a button or a link, place it prominently on every single page — not behind several pages of content. And if you're asking them to upload photos and videos, give them clear instructions and easy-to-use tools, like examples of awesome videos or a funny photo app they can use. Remember, they're doing you a favor, so you can't expect them to jump through hoops to do it.
Not collaborating when promoting across channels:  This may sound like a no-brainer, but cross-channel promotion often falls victim to lack of communication between teams. Especially if you have a large marketing team (or multiple teams), it's absolutely imperative that you work together to develop and execute an integrated promotion strategy and present a clear call to action across your website, social channels, onsite displays, paid media and any other relevant materials. The consumer looks at your brand through a singular view, and it's imperative that the customer experience reflect that.
Jordan Kretchmer is ceo and founder of Livefyre, a company focused on creating real-time social experiences that help brands engage with audiences through social content.