Ecommerce, E-Grocery and Omnichannel: Disruptions to Retail Marketing in 2020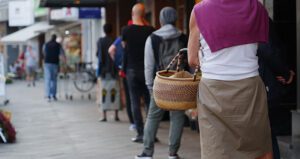 Retail experienced an epic upheaval in 2020. Store closures abounded, digital sales soared, e-grocery experienced an explosion and ecommerce flourished. Here is a look back at the biggest events and disruptions in retail marketing last year, according to a piece in Multichannel Merchant.
Retail Store Closures
The pandemic caused widespread shutdowns of major brick and mortar retailers and accelerated the pace of bankruptcy filings. The closures led to names like Macy's, Forever 21, J Crew and Brooks Brothers having to file court papers to protect against creditors in the midst of massive financial losses.
Ecommerce Flourishes
Digital sales increased massively in the retail space. Macy's ecommerce grew 53 percent, for instance, as it relied on its years of omnichannel preparation to offset in-store losses. But the latter amounted to a decrease of 61 percent. Meanwhile, categories like home improvement, lawn and garden supplies and physical fitness experienced a huge boost in popularity. Social media platforms got into the ecommerce game as well, with Facebook Shops and Pinterest's "shopping spotlights" adding tools for small businesses to sell goods on social.
Fulfillment Shifts
Trends like "buy online pickup in store" (BOPIS), curbside pickup and the use of QR codes became a way for brands to provide goods to consumers in a safe, contactless fashion. Thanks to their added convenience, these trends are expected to continue into 2021.
E-Grocery Growth
The demand for grocery shopping online exploded in 2020—and as a result, technological solutions like micro-fulfillment center (MFC) systems and order processing software helped companies fulfill orders in all-digital environments.
For more retail marketing trends in 2020, read more in Multichannel Merchant.