Discovery Strategy Behind Upcoming DTC Streaming Product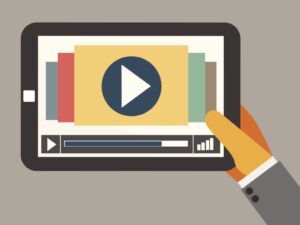 Scores of brands have taken up a direct-to-consumer approach to supplement existing business models—particularly when it comes to those that produce video content. We've seen Disney+ and HBO Max, for instance, come online this year and compete for consumers' attention during a pandemic that has massively increased the amount of time that people are watching content. Now, Discovery is planning to launch a streaming platform, too. However, the brand is going over-the-top while remaining committed to the cable TV ecosystem, Cablefax reports.
Though little information has been released about the network's forthcoming OTT product, due to be announced in early December, Discovery CFO Gunnar Wiedenfels said that one of the reasons for entering the DTC space is to improve upon advertising measurement and attribution. Though it has improved its access to consumer data through multiple partnerships, the direct-to-consumer option will fill in the gaps.
The network remains committed to the pay TV cable ecosystem and its partners, Wiedenfels said. However, it doesn't currently reach 30 million households—and therefore a DTC product could help bridge that gap and increase revenue.
For a deep dive into Discovery's DTC plans, read more in Cablefax. And for the network's most recent update, read reporting here.