Captain Marvel Powers Wix Promotion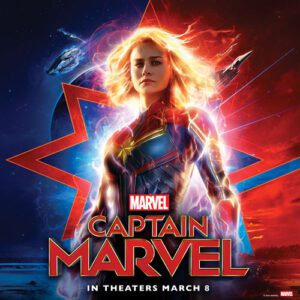 A team up with "Captain Marvel" is helping cloud-based web development platform Wix.com promote a new series of product enhancements.
The movie, opening March 8, is Marvel Studio' first female-led film. Wix CMO Omer Shai notes that the company had been discussing potential partnership opportunities with Disney for some time, and that the timing of the movie's release dovetailed perfectly with the launch of Wix Turbo, which aims to increase the speed and load times of Wix sites.
"Who better than Captain Marvel to represent that message [and help] resonate it around the world," says Shai. "In our eyes, our customers are the real heroes and it is always our goal to give them the power and speed to succeed."
The video asks the question "My Wix site is fast. How fast? Turbo fast—like Captain Marvel," and incorporates the movie's tagline "Higher. Further. Faster." It ends with a dual call to action, encouraging viewers to visit Wix.com to learn how to create their own site and check out the movie when it hits theaters.
Created by Wix's in-house creative team, the video will be cut into different formats and lengths and used across Wix's online platforms and social channels, primarily YouTube and Facebook. The brand is interacting playfully with followers who comment on the movie tie-in, such as these responses to people who contested Wix's claim that Carol Danvers' alter ego, played by actress Brie Larson, is the MCU's most powerful hero.
"You can hammer that 'til tomorrow (because Thor and his hammer and all that, got it?) but Captain Marvel is the most powerful superhero."
"Haha! Hulk is definitely a strong one! Not as powerful as Captain Marvel but you can create a 'Banner' for him!"
ROI of the campaign will be gauged based on engagement and social interaction.
---
You May Also Enjoy:
---
Worldwide, the Wix platform has over 148 million registered users, ranging from professional website developers to DIY users creating their own online presences for the first time.
"Captain Marvel" is the second high-profile pop culture promotion for Wix. In 2016, it teamed up with DreamWorks animation to create a Super Bowl spot keyed to the release of Kung Fu Panda. That initiative, dubbed #StartStunning, resulted in 500 million impressions globally.