What You Can Learn from Phone Calls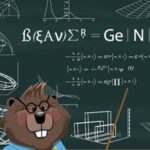 You may think you're listening during phone calls with customers. But are you really hearing what they're saying to you?
LogMyCalls recently released a new report on the metrics marketers can extract from phone calls that many are missing. The company refers to this type of analysis as "conversion analytics." Traditional call tracking analyzes what happens before the call. Conversion analytics tracks what actually happens on the call.
On Tuesday, Nov. 18, join McKay Allen, director of content and communication of LogMyCalls for a live webinar and get an in-depth look at the findings of this exclusive analysis of millions of call segments across dozens of industries.
The data was analyzed using speech recognition technology and hundreds of thousands of proprietary algorithms. Data extracted included caller lead scores, conversion rates, missed opportunities, sales, skills and caller agitation.
What are some of the things marketers should be listening for?
The percent of silence: This is the absence of speech on a call measured against the total duration. Needless to say, a lot of silence is not good.
Cancellation language: This is the phrases or words used during a conversation to cancel a product or service.
Escalation requests: The customer has requested to be referred to a supervisor or manager.
Agent empathy: This is the language that indicates the phone agent was empathetic to the customer's concerns.
There are many more. To learn more about the report, register for the live webinar now .