Blockchain: The Next Evolution in Loyalty Programs?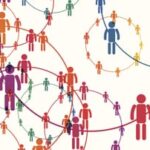 Loyalty programs are terrific—if you can keep track of all those points, miles and all the other assorted increments that members accrue.
That tabulation is a burden for both consumers and the brands running the loyalty programs. In a new article, Harvard Business Review shares insight on a technology that may help streamline the process. Blockchain, perhaps best known as the tech behind bitcoin, enables a ledger of transactions to be shared across a network of participants.
When a new digital transaction occurs—such as a loyalty point being issued, redeemed or exchanged—a unique algorithm-generated token is assigned to the transaction. As HBR reports tokens are grouped into blocks and distributed across the network, updating every participants' ledger at once.
In many industries—travel in particular—loyalty programs are complex, with points coming in from a variety of components. In travel, think room points, airline miles and dining programs, to name a few possibilities.
Airlines and hotel chains are already paying billions in commissions annually to online travel agencies like Expedia, and blockchain-based loyalty platforms could be another such disruption, HBR points out.
Streamlined loyalty programs are at the top of consumer wish lists, said Hal Brierley, founder and CEO of The Brierley Group in Dallas, in a recent Chief Marketer interview.
"In my mind, what the consumer wants is simplicity and immediacy of rewards," said Brierley, who helped found American Airlines' AAdvantage program. "Those are the things that resonate."
Of course, the key to any good loyalty program is keeping people engaged.
"We're in a time-starved world," noted Brierley, adding that just getting someone to enroll in a program isn't enough. "If people haven't redeemed a reward, they're not really playing, and that won't drive profits." 
Related Articles:
Engagement is the Key to Modern Loyalty: Brierley
Building a B2B Loyalty Program With B2C Tactics