B2B Online Shoppers Want Loyalty and Simplicity: Report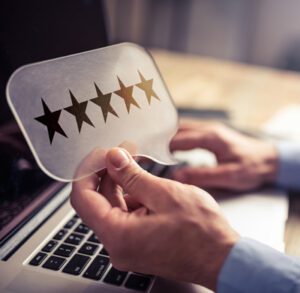 Over half of B2B online shoppers use loyalty programs, optimizing benefits both for the company and employees.
Fifty-six percent of global businesses are members of loyalty programs, according to the 2019 UPS Pulse of the Online Shopper. Benefits in 73 percent of these businesses go to the company itself, while 36 percent said benefits went to employees and 23 percent to customers. Only 16 percent of respondents with loyalty memberships said the benefits went to the person making the purchase.
B2B respondents to the survey purchase a number of products online. Sixty-two percent purchase office supplies; 55 percent technology and electronics; 46 percent cleaning and maintenance supplies; 39 percent apparel, footwear and accessories; 33 percent heavy goods; 24 percent packaging; 23 percent entertainment items; 22 percent groceries; and 21 percent components and materials.
Not surprisingly, 88 percent research items before purchasing online, with the majority going to a merchant's website (45 percent) or search engines (42 percent). Price comparison websites (35 percent), Amazon (23 percent) and procurement portals (16 percent) are also resources.
Product quality was the most cited aspect of choosing a supplier (64 percent), a variable that went up even more if a business was purchasing goods for resale (71 percent). Supplier reliability (47 percent) and low cost (43 percent) were also important.
---
You May Also Enjoy:
---
Respondents weren't afraid to look outside of their home country to get what they wanted. Sixty-three percent said they had made an international purchase in the last 12 months, with 44 percent citing better prices as the reasons they shopped outside their borders. Forty-three percent made an international purchase because a product they wanted wasn't available in their country, and 32 percent were looking for something of higher quality than what was on-offer domestically. Total cost and delivery time were the two most important factors in international online buying, cited by 97 percent.
The 2019 UPS Pulse of the Online Shopper B2B survey data was collected from a total of 897 participants across 14 countries in Europe, Asia Pacific and the Americas.
B2B buyers are looking for the same conveniences as their B2C counterparts: Over 44 percent of B2B respondents wanted to shop with online sites that saved their basic log-in information, payment details and delivery preferences.
"What B2B buyers are looking for in their online experience underpins the point that their B2C consumer experiences are shaping their work-time B2B expectations," said the report. "Though there will be unique capabilities required in delivering an optimal B2B experience—specifically with how businesses manage their budget and quantities—their online expectations are very much aligned to typical B2C expectations."
Depending on what the type of purchase, businesses indicated they would be willing to accept a slower shipping option in exchange for lower delivery costs (46 percent) or a credit (32 percent).
"Goods that are critical to the business, such as goods for resale or assembly components, are much more time-sensitive than are cleaning products or office supplies purchased for the business," said the report.
In the event that it is necessary to return something, B2B online shoppers a streamlined process. Seventy-one percent cited simplicity as a top concern, followed by a clear returns policy (67 percent) and free returns (61 percent). More than a quarter of businesses believe the supplier should pay for returns, even when the return is simply the customer's decision and not due to a problem or defect.