How to Ask for a Client Referral: 7 Tips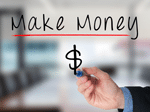 There's nothing better than a referral. Someone you've done business with, who is happy with your work, is recommending a new client for you. The chances of that working out are likely very good.
But how do you go about asking that client for a referral? You don't want to off put them, or ask at the wrong time. This request takes precision and this article gives you seven tips for getting high quality referrals from your clients.