A Chat With Qualcomm SVP and CMO Don McGuire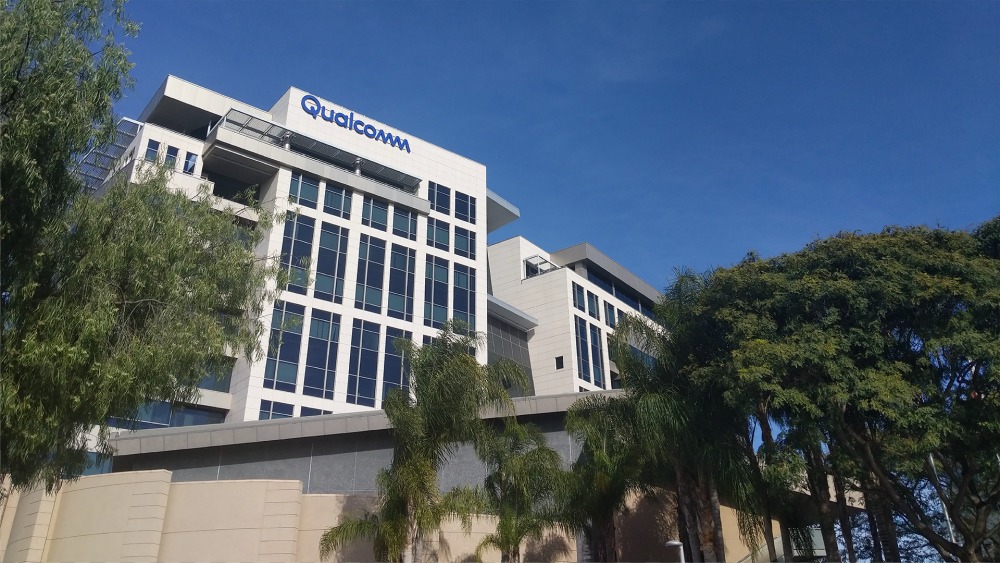 How do you market a product to consumers that they can't walk into a store and buy? It's a unique challenge that technology manufacturers like Qualcomm face. "It's not a product that you can buy off the shelf. It's a product that powers some of the most amazing devices on earth, from Samsung smartphones to Oculus Quests to Montblanc smart watches to the new Cadillac Lyriq," Qualcomm's SVP and CMO Don McGuire told Chief Marketer this week.
At its investor day on Nov. 16, the company indicated that it's up for the challenge. Historically, the brand hasn't prioritized marketing as a business driver, McGuire says. But today it has a renewed focus on marketing—along with the investment dollars to back it up—designed to spread its vision of enabling interconnectivity through intelligent devices while building affinity and preference for its Snapdragon power product within the consumer space. We spoke with McGuire about Qualcomm's ambitious plans, marketing with empathy during the pandemic, how the brand is positioning itself around the Metaverse and more.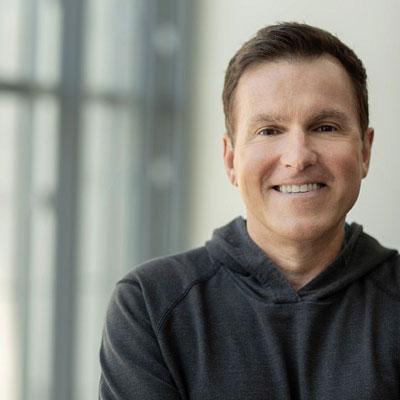 Chief Marketer: Since becoming SVP and CMO of Qualcomm in July, what are the marketing goals you've established for the company?
Don McGuire: I took over the role from our outgoing retiring CMO Penny Baldwin on July 9th, which is about eight days after Cristiano Amon became CEO. It's a nice inflection point for the both of us because Cristiano has a vision for Qualcomm going forward, which he laid out for the public for the first time on Tuesday at our investor day here in New York City. It's around this idea of Qualcomm for the next decade and telling the story of growth and diversification, outside of historically what we've been known for, in different audience circles.
My opportunity and my challenge is to align with the company's vision for enabling everyone and everything to be intelligently connected and help the company and Cristiano tell that story to the world across various audience groups by utilizing the strength and the equity of the Qualcomm master brand, which is more of a B2B-focused storytelling platform, and then from more of a tech influencer, broader consumer perspective by leveraging and continuing to build Snapdragon, our power product brand.
So, utilizing all those tools in my tool box, how do I tell this broader story of enabling the connected, intelligent edge and continuing to lead in mobile? Also, how do I leverage the key assets that I have to continue to support the businesses, support our products and our partners and customers, in storytelling and driving narratives that are a win-win, but also help Qualcomm tell our story and help Cristiano move the business forward?
CM: How has the company's marketing strategies evolved?  
DM: It's an exciting time to run marketing at Qualcomm. As a technology company, historically it was very engineering and research and development-focused. It invents cool, world-changing stuff; that's the core of its DNA. Up until a few years ago, marketing was not seen as business-driving. Since I started at Qualcomm, which is going on five years now—even in my former role, when I ran product and technology marketing for the organization—my goal has been to turn that page in our storybook to marketing as a business driver and a way to generate awareness, preference, purchase intent and revenue to help drive business forward and be a critical partner to the rest of the organization—not just serving the organization [with] a press release and a trade show.
CM: Who is your target market for this vision?
DM: I look at it from two perspectives. How do I leverage the Qualcomm master brand with key audiences? And the key audience is really associated with Qualcomm. It's our company name; it's our heritage. It's known in less consumer circles, but it's a well-respected name and brand in ecosystems with our customers and partners, with regulatory audiences, governmental policy makers, et cetera. So, how do I leverage the equity and the affinity for Qualcomm with those audiences to continue to tell our story and to bring this new pivot that Cristiano has laid out into that message and storytelling platform for those critical audiences? For Qualcomm, it's about making sure that policy makers and regulators and governments understand that we are an innovator. We are inventing, creating, producing and selling technology that is world-changing.
That's helping to drive this idea of connectivity and intelligent processing at the edge, to drive the economy, to bridge the digital divide. At the same time, because of our history and our focus on power efficiency, we're very sustainable and we can remove emissions out of the ethos. We've committed to the science-based KPIs for net zero by 2030. With the regulatory and government policy maker audience, it's about [saying] we're a good corporate citizen. We're inventing really amazing stuff, and we're helping move society forward.
On the Snapdragon side, which is our power product brand that is in a lot of our products, from smartphone platforms to compute platforms to XR to wearable to automotive, it's about growing affinity and expanding it for Snapdragon across product categories and globally around the world. We are pushing Snapdragon more and more into the consumer space, and we're utilizing the foundation that we have from first-party and third-party research, and the affinity that the Snapdragon brand has—especially in certain regions around the world where people are interested in what's powering their device and the technology behind the device that they're using. We're building on that natural affinity for Snapdragon and investing in it as more of a consumer-focused brand outside of our core technology influencer audience.
CM: What are the tools you are using to market these ideas?
DM: We are a digital-first type of marketing organization. Since we don't have a lot of history in executing with traditional media channels, we don't have a lot of baggage there because a lot of the tools that we are applying over the last four or five years have been new to us and have been areas where we've expanded. So, full access and utilization of digital platforms, social—where it makes sense from a B2B storytelling perspective—and experiential ecosystem marketing as well. Those are the types of tools that I'm going to deploy for the Qualcomm platform.
For Snapdragon, it's a lot of social. We're building a community around the brand. We launched our Snapdragon Insiders Program in April of this year, and since then we have close to four million members in our fan community, which is phenomenal if you think about it from the context that you can't go out and buy a Snapdragon. It's not a product that you can buy off the shelf. It's a product that powers some of the most amazing devices on earth, from Samsung smartphones to Oculus Quests to Montblanc smart watches or Fitbits to Ray-Ban Stories glasses to the new Cadillac Lyriq to—in the future—BMW automobiles.
We're expanding our reach outside of China, India, Western Europe and the U.S. into Latin America and Southeast Asia and other regions around the world, building and engaging with that fan community on a regular basis. [We'll be doing] heavy experiential marketing as well. For example, we're a core technology partner for Live Nation. Some other partnerships we'll be announcing over the next coming weeks are around esports and other areas.
CM: What are the unique challenges to marketing a technology product within a competitive environment and also to consumers who may not be familiar with it, despite perhaps using it to power their devices?
DM: The challenge I face is how to drive success for Snapdragon and tell its story as a complimentary story to our partners that are actually delivering the end device to the consumer. For example, how do I work with Cadillac on helping them tell the Lyriq story—which is an amazing new vehicle—but do it in a way where Snapdragon, which is powering a lot of the experiences in the Lyriq, can be a complimentary part of that story and feed the overall value proposition of the Lyriq? A Lyriq is seen as a more technologically-advanced automobile because it's got Snapdragon inside of it. And it's similar across different product categories. My brand story should complement and amplify their brand story.
As far as marketing a product that no one can buy, that's always interesting, because it's an intangible. You can't go walk into a store and buy it. I was at Intel for five and a half years running product marketing for the PC business. Prior to early 2000, Intel did a masterful job for 25 years plus of building affinity and preference for a brand that was powering other devices, and they did it massively in the PC space … Unfortunately for Intel, the product category that they were pitching their wagon to started to become less and less relevant in consumers' minds as the world shifted to mobile. The exercise is similar in that, how do I create the power of Snapdragon, enabling these experiences and devices across these categories in a way where I can build as much affinity and as much preference as Intel did for the PC? That's my goal, and it's a big challenge.
CM: You mentioned that social will be a big push for you. How are you planning to leverage that channel?
DM: Our community efforts are all rooted in social. We range from utilizing Reddit to deeper storytelling engagement with our fans to utilizing Twitter and other platforms for quick engagements to Instagram for visual engagement. We have deployed a global social strategy as well as a regional-specific social strategy. In parts of the world where Twitter or Instagram are not the biggest social platforms, we are engaged with those social platforms, whether it's WeChat or Weibo in China… or other platforms for social engagement that are growing. Another platform that has been starting to be more utilized is Twitch. We have strong affinity in gaming with the Snapdragon brand. Engaging with consumer audiences on Twitch is something that we're exploring.
CM: How are you positioning your products around the concept of the Metaverse, given that they play a specific role in creating those environments?
DM: Lots of people are jumping into the Metaverse pool, so to speak. From my perspective, it comes down to the convergence of spatial computing and altered senses of reality, whether it's virtual or augmented. The Metaverse in its broadest form will be adding augmented layers to the real world, whether it's in a contextual environment, a payment environment, whether it's for learning or for an enterprise application. It ranges from that all the way to immersing yourself in a completely different space, which is the VR side.
If I could sum it up in one sentence, Snapdragon is your ticket to the Metaverse. You can't get into the Metaverse as an individual without using some sort of device. And more often than not, that device is going to be powered by Snapdragon, over 80 percent of the time. That's our play. We're powering the device that you're probably going to use to experience whatever level of the Metaverse that you want to experience.
CM: Shifting gears a bit… what marketing lessons have you learned from the pandemic?
DM: We all have to look at marketing differently—through pandemic, post pandemic—in a divisive socioeconomic and politically charged environment. How do we break through a lot of the headwinds and attach ourselves and build affinity for our products and brands? I'm a big fan of marketing with empathy. There's far too less of that in the world right now. There's an opportunity for brands to market their products and get their stories out there in a very positive and empathetic manner.
In a divisive world, if you choose a side, you automatically alienate half the potential audience. There are basic fundamentals of human kindness and right and wrong that everyone can align on. But above and beyond that, marketing with empathy and a sense of positivity is the breakthrough that brands need to play a significant role in and bring people back together.
CM: How have you had to adjust or pivot your marketing programs?
DM: In addition to a more empathetic approach, we took a step back and had a conversation about how we can help beyond just writing checks and donating money to different efforts. We started to look at the areas that are specifically challenged. One was remote learning. We need to get connectivity and services to underserved and underprivileged kids. Nothing shines a light on the digital divide more intensely [than the] pandemic. We leaned in with local school districts, different organizations and our partners to bring connected devices to these areas so that kids could continue to learn.
Another area that we saw an opportunity with was small business. Small business has been hammered during the pandemic. A lot of these businesses are used to people walking into their place of business, transacting, interacting and then leaving, and that was no longer a possibility. So, how could we help small businesses reinvent their business model and go from a physical analog business model to a digital, mobile business model, and still be able to bring products and services to their customers?
We sent a beacon out to small businesses across America and said, tell us your story, how you're struggling and specifically how our products and technologies can help you reinvent your business model, survive the next coming months or years, but also thrive coming out on the other side of it. We chose 55 businesses with a special focus on women and minority-owned businesses, as well as veteran-owned small businesses, and we basically brought up to $50,000 in products and services and training to each of those businesses to help them reinvent themselves during the pandemic. We created case studies and marketing tools that we have now been published on how these businesses utilize these products and technologies to reinvent themselves and to do business going forward. And we're going to utilize this as a tool now to deploy a broader small business program on helping small businesses digitally transform themselves.
What do you think are the top trends that marketing executives should be keeping an eye on?
DM: One of the big trends is digital transformation, because it's happening everywhere. It's even happening at home. People are digitally transforming their homes because they've had to upgrade, they've had an update, they've had to create, they had to buy new tools. They had to acquire new things, because their home became not only their home, but their school and their office. In some cases, it became their business. Marketers could spend some time digging into digital transformation, but then also leverage it a little bit.
Second, there's this idea of marketing beyond social. How are we going to successfully market our products and services, engage with our customers and build brand affinity if this platform all of a sudden becomes less attractive or less relevant? Where do we go from here? Do we go back, in some way, to more experiential, physical types of marketing strategy? Do we understand what the next platform is? Is it the Metaverse? And are there new ideas from a marketing perspective that we can take into that incarnation, about how we interact and engage with the world around us, which includes lessons learned from our experiences in mobile and social?
What are the key qualities or skills modern CMOs should strive to master in today's business climate?
DM: Marketing objectives have to be in service of business objectives. I view myself as not only the head marketing person for the company, but a critical business partner to the CEO, to the C-suite as well as to the business, and [committed to] showcasing that marketing can be a business driver and not just a shiny object. It's something for CMOs to think about going forward. It's not sexy, but I think there is still far too much marketing for marketing's sake.
And then I'd love to engage in a conversation with other CMOs about what true leadership looks like. It goes back to marketing with empathy and positivity. What does true marketing leadership look like over the next five to 10 years? Is it shock and awe? Is it driving controversy or is it driving collaboration? That's a conversation I'd like to engage in.