2012 PRO Award Finalist: The Marketing Arm for Monster.com
In a time of 9% unemployment in the U.S., Monster wanted to motivate a growing number of job seekers – who were chasing a decreasing number of job openings – to stay positive and embrace Monster.com to find the perfect job.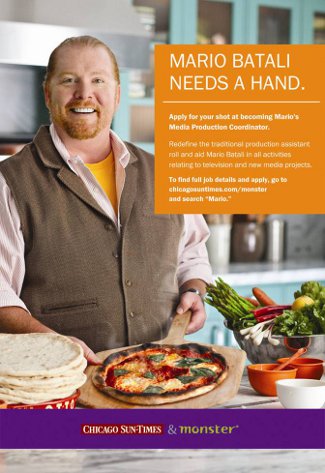 The Marketing Arm developed the "Cool Jobs" program – a platform designed to bring together uniquely qualified candidates with the coolest jobs. Then it partnered with chef, author and TV personality Mario Batali, whose broad appeal to the target (job seekers ages 25-54) and genuine need for an employee made him an ideal partner.
The 51-year-old Batali was in the market for a media production coordinator to help him develop and organize his digital content strategy and library.
The agency developed a series of branded video assets featuring Batali in his New York emporium, Eataly. In these short vignettes, he described the position, what he was looking for, and his philosophies on life, work and food. The videos were distributed via digital and social media and included on Monster.com along with Batali's job posting, which was live for seven weeks.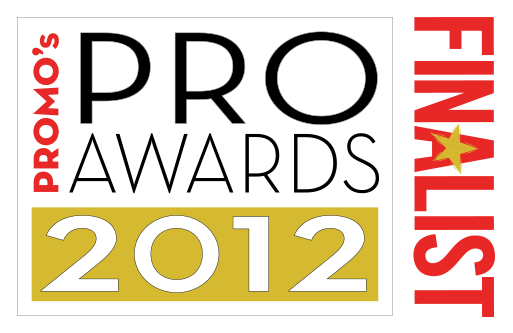 An integrated marketing campaign supported the promotion, including prominent placement on the Monster.com homepage, posts on Monster's Facebook and Twitter pages, seeding Batali videos on Monster's YouTube channel, a Facebook Q&A with Batali and regular updates on the MonsterThinking blog. There were also newspaper ads, two targeted email blasts to 4.3 million Monster.com subscribers, postings on Monster's Career Ad Network and sister sites FastWeb and Monster College and online media support.
Batali's in-house social media team tapped into his engaged fan base and cross-promoted all video and blog post content to Batali's Facebook fans and Twitter followers. Batali promoted the position on The Rachael Ray Show, NBC's Today Show and Jimmy Fallon, as well as in media interviews, on the MarioBatali.com homepage and via two dedicated emails to his database.
The application received nearly 50,000 resumes, which were scored and ranked by Monster's 6Sense Technology. At the end of June 2011, Monster presented Batali with the top 50 candidates. He interviewed five finalists, ultimately selecting Drea Bernardi as his new Media Production Coordinator.
The Cool Jobs Program delivered reach, engagement, site traffic, PR value and a relevant platform from which to showcase Monster's 6Sense Search technology. Over the course of the seven-week job posting, the promotion drove more than 1 million job views. Media Impact topped 7.8 million.