Webinar: Data-Driven B2C Strategy
Marketers looking to connect with B2C customers through data-driven strategies are harnessing digital connections to foster deeper human connections.
A free Chief Marketer webinar focused on the "Keys to Creating an Individualized, Data-Driven B2C Marketing Strategy" kicks off on Thursday, May 21 at 2:00 p.m. ET, and will feature analyst Rebecca Lieb and Teradata's Jenne Barbour.
Marketers will learn best practices for taking action on customer data and the importance of creating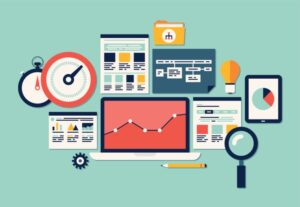 an individualized customer approach, dig into innovative ideas surrounding digital's impact on online and physical interactions and explore the digital experience management solutions needed to address the demands of today and into the future.
These new data-driven strategies are providing marketers with new opportunities to bridge the digital and physical worlds. Leib's presentation will dig into how marketing is evolving to create connected customer experiences, the risks and rewards to marketers of doing so, and how to start the journey.
Click here to register for this FREE Chief Marketer webinar sponsored by Teradata.