The Power of Insight Over Vanity Metrics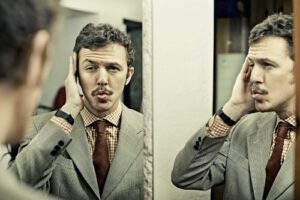 What role do vanity metrics play in your marketing strategy? For example, when your boss asks you for a sales report for your product from last quarter do you go to your social media feeds and add up all the likes? Or, do you pull sales figures from all your channels from the company's ERP system
The answer is obvious, and yet when it comes to the business of market intelligence and forecasting, managers often use certain stats as a proxy to tell them what they really want to know.  Want evidence that your website is working effectively as a sales channel?  Let's look at page views, bounce rates and likes!  But, if your report shows that page views are down what now? Do you even need to do anything?  Not necessarily.
On any given day, there could be hundreds of thousands more people online than other days.  If your page views go up on these particular days, it isn't an indication you are doing something right, it's just natural traffic flow.  Similarly, if something about your product or market is trending in the news, you will ebb and flow with the trends.  What you really want to know is how you are doing compared to the competition, whether net engagement  is improving and— most importantly—will sales go up next quarter?
What should you be looking at instead of vanity metrics?
Engagement Scores
"Engagement" tells you how many customers are on the verge of buying your product or have already done so.  They don't just "share" your content or "like" it, they state that they have purchased it, tried it or are asking questions of their friends who have done so (often with pictures!).   These people are your promoters, and most importantly they are not prompted.  These are people naturally engaging with your product or service.
---
You May Also Enjoy:
---
Topic Discovery
Topic discovery gives you the information you didn't think to ask about.  If you survey people, you have to ask specific questions for the study to be valid.  With AI-driven topic discovery, you are able to pick up on population trends even if you didn't think to ask about them, and months in advance of when the survey takers will pick up on them.
Longitudinal Shifts
The opinions of individuals can rise and fall with the day's headlines, making your business intelligence gathering subject to time bias.  An AI can study the opinions of the same people over the course of a year, to see how committed they are to their point of view you and your product.
Accurate Sales Forecasts
Predicting whether or not sales will go up or down next year is a complicated calculation whereby you calibrate past sales data with past chatter about your product or service in a precise fashion.  This can measure public opinion, and illustrate what types of engagement lead to sales.
Erin Kelly is CEO of Advanced Symbolics.