Social Media: The Leadership Secret of the Successful CEO
Effective use of social media by C-suite executives is more the exception than the rule these days. Few CEOs of Fortune 500 companies are personally engaged with social media. And that is shortsighted, because social media is much more than a communications tool—it is also a vehicle for more effective CEO leadership.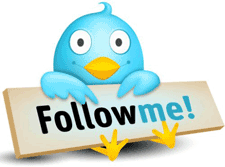 Consider the social media habits of some of the most successful CEOs. Richard Branson, CEO of Virgin Group, invites the outside world in by asking his 2.3 million Twitter followers to pose any question about the company using hashtag #AskRichard. Branson says he uses social media to "relate to as many people as possible." Tony Hsieh, CEO of Zappos and bestselling author of Delivering Happiness, publishes internal emails on Twitter for his 2.4 million followers, shining a light on the strategy behind corporate decisions. And Marc Benioff, the charismatic CEO of Salesforce.com, tweets not only about business but also politics and other passions, providing a more well-rounded and relatable view of the chief executive.
These executives' engagement with social media sits in striking contrast to CEOs who are still trying to lead from a cloistered corner office. During times of crisis, they release carefully prepared statements meant to appease investors and present the company in a positive light. Meanwhile the Twitter sphere ignites at lightning speed, opening the floodgates that can cause immediate and irreparable harm to a corporation. In this age of rapidly-changing consumer tastes and preferences, social media can serve as an early warning system and a brand sentiment barometer, enabling companies to address PR problems in real time, rather than being purely reactive.
How did executive communications and leadership become disconnected? Historically, CEOs have been internally focused, working to achieve excellence in sales, marketing, technology and operations. As a result, they tend to dismiss social media as external to the organization and therefore unimportant. Many CEOs also perceive social media engagement to be uncontrollable, inviting too much reputational risk.
But an irreversible power shift is underway. Social networks made up of customers, investors and other stakeholders are becoming stronger than the organizations they orbit. If social media can help topple corrupt governments, they can unseat unscrupulous and unpopular CEOs. Today, real risk for corporations is more likely to originate from outside a company than from within.
Thus the challenge for CEOs is to harness the power of social media and turn it to their leadership advantage. While a company's stock price was once the sole indicator of great leadership, there's now increased emphasis on CEO visibility and accessibility, as well as agility in crisis management. Social media drives progress on these fronts, as it forces companies to become more transparent—both in what they communicate to the public and in the amount of information they disclose.
While social media is new, the nexus between communication and leadership is not. Many of the world's greatest leaders—from Winston Churchill to Martin Luther King to Steve Jobs—have been highly skilled communicators. This proficiency is necessary to inspire confidence in a CEO's vision, and belief that he or she is taking the company in the right direction. Social media, in all its forms, empowers CEOs to improve communications skills, deepen connections with people inside and outside the company, and emerge as even more effective leaders.
Consumers have a keen understanding of social media's leadership benefits. In a BRANDfog Survey, 81% of respondents said that CEOs who engage in social media are better equipped to lead than their peers, and 82% were more likely to trust a company whose CEO is engaged in social media.
Executive Twitter accounts humanize a brand. There is a hunger to hear directly from CEOs without the corporate filters that dilute authenticity. Ironically even social and technology companies fail to see the relevance of social media leadership for their executives. Oracle's CEO Larry Ellison has more than 28,000 Twitter followers, Eric Schmidt of Google has close to a half a million followers and Sheryl Sandberg of Facebook has 25,000 followers, yet all three rarely, if ever tweet. These Twitter accounts are like an expectant audience in a packed concert hall, patiently waiting for the symphony to start.
Social media for the enterprise is rapidly evolving, and it's still unclear precisely how individuals and institutions will use it in the years ahead. But one emerging reality is clear: Social media has forever changed the conditions in which CEOs operate. While they are expected to traverse and manage multiple constituencies at once—employees, customers, suppliers and investors—they must also continuously communicate company vision, mission, and values.
Ann Charles is the CEO of BRANDfog. She can be reached at ann@brandfog.com.