Shopify Partners With TikTok, Gains Ecommerce Access to Users of Social Platform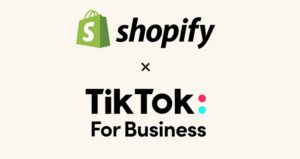 The holiday shopping season is almost upon us—and much of it will happen online this year. Abobe predicts that online holiday sales in the U.S. will hit $189 billion, which is a 33 percent increase year-over-year.
Not surprisingly, social media platforms are creating new ways to shop online, and the latest is TikTok, which has entered the game with a partnership with Shopify. Sellers on the platform will gain access to the social network's 800 million global users.
Earlier this year, Shopify gained access to Walmart's Marketplace, and prior to that, Facebook Shops gave its sellers first dibs on the service at launch. In this latest move, Shopify's one million merchants are able to set up, manage and monitor campaigns within TikTok, according to Multichannel Merchant.
TikTok for Business was created in June as a hub for marketers seeking to capitalize on the platform's young, highly-engaged audience. The new TikTok channel will let merchants deploy automatically-generated, in-feed shoppable video ads within Shopify. Marketers are able to target audiences by gender, age, user behavior and video category. They can also track campaign performance.
The benefit for Shopify merchants? Even if you don't have a strong TikTok following you are able to connect with new audiences that are engaged on the social platform. For more detail on the collaboration, read more in Multichannel Merchant.