Retail Ho Ho Holidays: 3 Tips for Improving Sales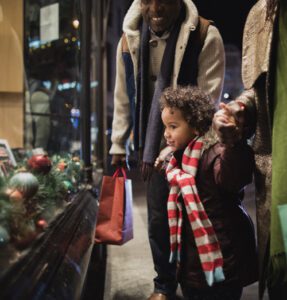 In the pre-digital age, the retail calendar was sacrosanct. Back-to-school, start of summer, winter holidays—these yearly milestones informed a significant portion of retail strategy for the industry. Today, however, that cycle looks quite a bit different. The flexibility of ecommerce has given way to a number of individual retail holidays that drive massive amounts of revenue. Amazon's annual Prime Day, for example, has now even surpassed Black Friday and Cyber Monday, with the company reporting over 175 million items purchased during its 2019 iteration.
For retailers, creating a retail holiday is an opportunity to inject growth into the brand, connect with customers during otherwise stagnant seasons and make an entire array of interactions shoppable. Furthermore, it creates an additional platform for new products and an incentive for new audiences who otherwise wouldn't explore the site.
Here's a few tips to getting the most out of your retail holiday.
Synergize with existing loyalty programs
Whether it be exclusive rewards or deals, most retailers have a robust loyalty program already in place. These participants are already familiar with the brand, and are likely to be among the first shoppers once the deals start rolling. But, while the savings will appeal to a wider audience and help create new long-term customers, it's important to not forget the brand advocates who are already invested in these loyalty programs. How can you build upon the foundational value of the holiday, and use it as an opportunity to delight your most ardent supporters?
A strong way to differentiate for these shoppers is to take advantage of exclusive content that extends beyond the end of the sale. For example, consider random drawings for rewards cards or for retailers that offer points programs, doubling or tripling the points collected during the length of the holiday. The holiday can also be a recruitment tool for new members, with unique benefits offered to those who sign up in that limited window.
---
You May Also Enjoy:
---
Ensure message consistency 
In today's marketplace, the customer journey takes place across a multitude of channels and platforms. Social media, customer reviews and especially mobile – there are countless touchpoints that inform the final purchase, and that's on a normal shopping day. On retail holidays, this is dialed up significantly. Research found that 68 percent of Prime Day shoppers also explored outside of Amazon for further research.
Across all of these interactions, retailers need informational consistency. When does the holiday start? What deals apply to which products? Do return policies change for products purchased during this time? All of these are important questions that will asked within each channel, and incoherence between them will only lead to shopper frustration—and cart abandonment. With a central hub for product data and other key pieces of information, retailers can ensure a single message.
Get your service team ready
While poor experience is already likely to drive shoppers to competitors, the stakes during retail holidays are exponentially higher. This is a major opportunity to put your best foot forward and create life-long customers, so delivering anything short of exceptionalism will make a lasting impression. No brand is immune – Amazon famously stumbled in 2018, when the site crashed as soon as Prime Day began.
In the lead up to the holiday, take a hard look at your customer service infrastructure, from the website infrastructure to the amount of contact center agents available. When in doubt, scaling up in preparation for traffic surges and increased customer inquiries is worth the short-term investment.
Celebrate all year
At a surface level, retail holidays are a powerful way to increase shopper engagement and appeal to new audiences. The real strength, however, is tapping the information and data gleaned to create deeply personalized interactions and experiences throughout the entire year. Paired with artificial intelligence, this information helps form tailored experiences for each customer through real-time self-optimizing stores. It creates value for customers outside of savings and gives your brand fuel for initiatives in the future. These events are an opportunity to delight shoppers, certainly, but being truly customer-centric means showing up for them again and again, no matter what day of the year it is.
Chris Hauca is general manager at SAP Commerce Cloud.