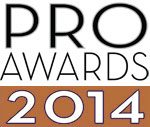 Campaign: Bates Motel" 12 Rooms Website
Brand: Bates Motel" Website
Agency: A&E Television Networks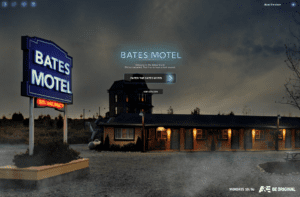 You probably wouldn't want to check into Bates Motel, of "Psycho" infamy, in real life…but online is another matter. Or so hoped A&E Television Networks, which created an interactive website to pique interest in its new drama series "Bates Motel," a prequel to the famed film.
A&E used Facebook and Twitter to invite its target audience of affluent, well-educated viewers 25–49 years old to check out—or rather, check in to—a website that used high-resolution photos and videos to replicated the set of the series' titular motel. A "peephole" into each of the motel's rooms showed a different clip or teaser, with only minimal dialogue or explanation, leaving viewers intrigued about the program and helping to establish its secret-laden, disquieting ambience.
Visitors who checked in via social media gained access to exclusive content such as GetGlue stickers and were able to unlock room 12 of the motel. Behind this room's door was both a program trailer and two scenes from the series, which stimulated social chatter even before the show debuted. And for the especially inquisitive, the site featured an "Easter egg" in the virtual motel's office: A phone on the desk, protected with the password "Mother" (what else?), revealed a previously unreleased image.
More than 400,000 unique guests from around the world checked into the online motel, driving more than 1.5 million page views. Visitors claimed 109,000 GetGlue stickers and posted more than 1,200 Facebook shares. And the debut episode of "Bates Motel" was the highest-rated premiere for A&E of an original drama series, drawing 3 million viewers. How many of those viewers were sons watching with their best friend—their mother, of course—is anyone's guess.