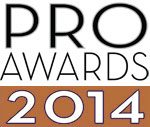 Campaign: Effortless Meals at Walmart
Brand: Coca-Cola
Agency: FCB/RED
Other Awards for
"Effortless Meals at Walmart":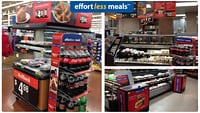 By early 2013, soda sales at Walmart were drying up, plunging at four times the rate of the total market. At the same time, Coca-Cola's research showed that its brand was the number-one preferred beverage at dinner and, in seemingly unrelated news, that 57% of mothers decided what to buy for dinner within an hour of mealtime.
To get its target market of moms to buy more Coca-Cola at Walmart, then, Coca-Cola decided to get those moms to buy dinner at the store. Together, the companies and agency FCB/RED promoted Walmart delis as a source of ready-to-go meals such as pizza, sandwiches and rotisserie chicken, making sure to offer plenty of Coca-Cola products alongside the food.
TV and radio ads touted the ease of picking up dinner at Walmart. So did outdoor media placed within a mile of stores and 15-second spots created for the Gas Station TV network, which ran on pumps also within a mile of stores between 4 and 6 p.m., prime time for planning dinner. Mobile and digital banners emphasized the affordability of the offerings.
Within the stores, day-parted signage in both English and Spanish directed consumers to the deli from other areas of the store between 4 and 6 p.m. In the deli sections themselves, signage and displays emphasized the "effortless meal" options, and Coca-Cola was prominently sold alongside the prepared dinners as well as within bundled offerings.
Further tying Coca-Cola to Walmart's prepared meals in the minds of shoppers, the beverage brand rewarded bonus points for its My Coke Rewards loyalty program for consumer purchases of Walmart's prepared meals. This was the first time Coca-Cola has given points for purchases of products other than its own as well as the first time Walmart had participated in this sort of loyalty program.
Coca-Cola had hoped to grow year-on-year sales at Walmart by up to 2%. Within 12 weeks, sales had grown 3.6%, compared with the previous year's decline of nearly 5%—a most refreshing turn of events.