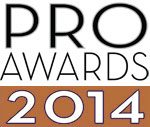 Campaign: Hostess Twinkie Minion Makeover
Brand: Hostess Brands LLC
Agency: Spark Alliance Marketing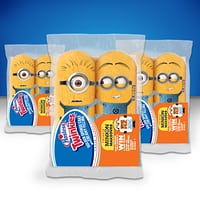 Just about everyone loved the cute, quirky Minions of the blockbuster film "Despicable Me 2." And in that film, the Minions loved bananas. To capture some of the same love for its Twinkie brand, Hostess created Banana Twinkies exclusively for one of its key retailers, Walmart.
Hostess's sales generally decline in the fourth quarter due to ramped-up holiday competition. During Q4 of 2013, however, "Despicable Me 2" was released on DVD, a promotion that included Minion-themed packaging on 4,000 Walmart endcaps nationwide. With its Banana Twinkies, Hostess easily piggybacked onto that promotion.
It also took advantage of the physical similarity between Minions and Twinkies by promoting a makeover contest on its packaging and social media. The back of Twinkie boxes featured cutout Minion accessories such as eyeglasses and hats, as did Hostess's Facebook page. To enter the contest and win Blu-rays, coupons, and other prizes, consumers simply had to upload photos of their Twinkies gussied up in Minion drag. Following Hostess on additional social media platforms and sharing info about the contest garnered consumers additional contest entries.
And share they did. During the promotion, which was also supported on Facebook by Walmart and the movie's studio, Universal, posts related to the contest had 11% higher consumer engagement, measured in clicks, likes, and shares, than non-"Despicable Me 2" posts. Posts about the promotion received 650,000 views on Reddit and more than 17,000 likes on CollegeHumor. Hostess's Facebook page received 16,000 new likes, and the contest received more than 40,000 entries. The company spent less than $5,000 on Facebook ads targeting males 18–34 and moms, and those ads reached 140,000 unique individuals an average of four times each, with a click-through rate that exceeded expectations by 25%.
All the social media love, in turn, contributed to a 70% jump in sales of all Twinkie products at Walmart. Inventory sold out a week earlier than anticipated, and for its $200,000 spend, Hostess generated $4 million in sales. In fact, sales were so impressive, Hostess launched Banana Twinkies as a permanent line extension—good news for Hostess, Walmart and Minions alike.