PGA Sponsorship and TV Campaign Boosts Sentry's Profile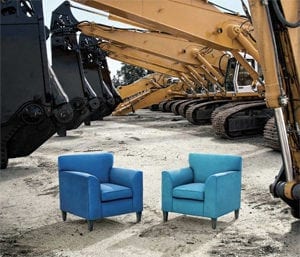 A new series of TV spots tied to a PGA Tour sponsorship is helping Sentry Insurance build brand with corporate policy buyers.
"Our brand is over 100 years old, but we're still growing, so there's a need to build awareness," says Stephanie Smith, vice president of marketing and brand management.
The TV spots, created by gyro Chicago/Denver, debuted in December during Golf Channel broadcasts leading up to the Sentry Tournament of Champions earlier this month. Tied to Sentry's on-going "Right by You" campaign, the sports are the first TV ads for Sentry in over three decades.
The decision to return to the airwaves started with Sentry's corporate rebrand back in August 2016, says Smith. "It opened us up to possibilities as we looked at our media mix in different ways, shifting away from primarily trade print to digital advertising, for better tracking."
One of these new possibilities was the PGA partnership, which began in August 2017 and included a television package. Sentry offers commercial insurance, with products like workman's comp, transportation safety and automotive dealership coverage. The PGA was a good fit for reaching decision makers in these spaces.
There are multiple components to the sponsorship, including promotion during broadcasts, sponsorship of the Tournament of Champions in Hawaii and branding on the course. Sentry can also host customers and prospects at the events, creating relationships and awareness.
The "Right by You" theme of the TV spots is carried through in multiple media, including print, social and digital, as well as trade shows and other in-person events. Two comfy looking blue chairs—to symbolize long-term customer relationships—are featured across the creative. The chairs are shown in a variety of settings you might not expect to see them, such as construction sites, manufacturing facilities or hospitals.
"They illustrate Sentry's commitment to getting to know our customers, and understanding their business and the risks they face," says Smith."
Related Articles:
Manchester United and Volvo Race Sponsorships Boost HCL's Profile
Marriott Updates NFL Partnership With VR Dome