New Campaign Puts Shutterstock's Assets Into Focus
Shutterstock is rolling out its first brand marketing campaign in six years, to help educate prospects about the depth of its stock image library.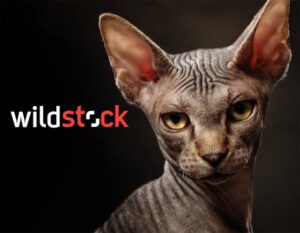 The effort—centering around the tagline "It's not stock, it's Shutterstock"—is utilizing the company's own imagery to catch the eyes of creatives, says Lou Weiss, global CMO.
"Our issue wasn't so much misconception as that people haven't experienced us yet," Weiss says. "We haven't done as a great a job as we could about [communicating] what customers say is special about us."
The campaign launches this month over digital and social platforms in the U.S., the UK, Canada and Australia. Print and out-of-home advertising will be rolled in as the campaign progresses.
The target audience is varied, as Shutterstock aims to reach a wide-range of professionals and creatives who might have need of stock images, including ad agencies, freelance designers, editors, media companies and small-to-medium sized businesses.
A variety of images are used in the campaign, including animals, people and places. "We want to show the breadth of our assets," he says. "We're using images that demand you sit up and pay attention."
Content marketing is also being incorporated into the campaign, such as whitepapers that help professionals think about how to scale content marketing and uses images without breaking the bank. What assets professionals view will help Shutterstock manage what content to serve to them next, Weiss notes.
DiMassimo Goldstein worked with Shutterstock on the campaign, which was budgeted in the "high eight figures," says Weiss. ROI will be judged both on new customer acquisitions, and increased engagement with existing customers.
---
You May Also Enjoy:
---
The campaign is not designed as a one and done outing, he adds.
"We're hoping this platform will have multi-year legs and leverage, and that we can keep it fresh and contemporary," he says, noting that the next step will be to rollout the campaign in more countries and platforms.
Shutterstock's library of over 225 million images, over 12 million video clips and tens of thousands of music tracks features the work of more than 550,000 contributors, and is available in 21 languages in over 150 countries.
"Our campaign is a celebration of the amazing artists who contribute these incredible assets to our platform, and highlights the extraordinary value that they bring to creative endeavors every day," says Weiss.