National Geographic Shifts to Less Frequent, More Targeted Email Strategy
A decrease in mailing frequency and a increased focus on modeling boosted National Geographic Society's year-over-year email response rates.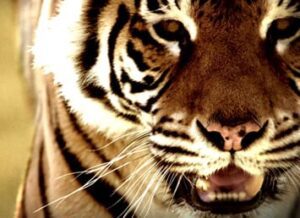 The 125-year-old educational and advocacy institution 's has 32 internal clients that it serves with its email programs, and manages between 80 to 100 email programs per month, sending 500 million emails annually. A seven person  team manages the organization's email practice, which was centralized in mid-2012.
National Geographic realized that it needed to revamp its email program in 2011, when the frequency of messages it was sending was too high. "We were overmailing to the point of spamming, sometimes sending 14 emails per week per person," says Amori Langstaff, director of CRM and email marketing, who spoke at NEMOA's spring conference in Boston.
By the end of the first quarter of 2013, the company had lost hundreds of thousands of customers thanks to overmailing, she noted. The company was still acquiring 90,000 names per week, so the impact of the losses didn't initially hit them. "But there's a real and emotional cost to a high opt-out rate," says Langstaff. "Eighteen percent in gross revenue was lost from email in 2013."
The organization began to look at yield, rather than just revenue. It was sending a lot of interest-specific email, so it shifted to messages wit ha broader but more meaningful affinity to client interests and member personas. The shift was angled to providing fewer messages, with more focused content that created better engagement.
There was also an internal focus on short-term revenue from email. This was shifted to a more balanced focus on retention, engagement and overall lifetime value that reinforce the mission and nonprofit status  of National Geographic, which works with Clario Analytics on its email marketing initiatives.
Over an 18-month period, the company created 18 models to score members based on purchase propensity and content affinity. Every 30 days, models were rescored to gauge responsiveness to messages. Low responders were automatically "opted down" in frequency and the types of contacts were reevaluated.
In the third quarter of last year, the results were apparent: National Geographic realized a 60% gain in email open rates, a 27% gain in click rates and a 37% decrease in opt-outs.
In the fourth quarter, email frequency was boosted by 20%, resulting in a 36% gain in open rates, flat click rates and a 30% lower opt-out rate over 2012.
For example, a travel persona model was created. To target this person, the creative and usability of the emails were refined and frequency was adjusted. This resulted in a 67% increase in opens, a 21% increase in clicks, a 35% decrease in opt-outs and a 22% increase in prospect conversions year over year.