Microsoft Launches B2B Campaign Targeting Retailers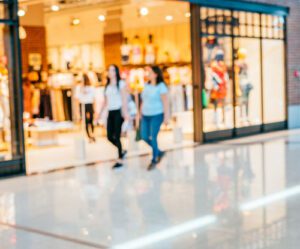 Microsoft is targeting retailers with a new B2B thought leadership campaign centering on how data-driven strategies can drive customer-first retail engagement.
The campaign, launched earlier this week, revolves around a new survey report, the Retail Trends Playbook 2020, co-created with PSFK.
"Every aspect of retail operations has the potential to make or break the customer experience," says Shelley Bransten, corporate VP of global retail & consumer goods at Microsoft. "with data-driven intelligence at their disposal, organizations can optimize four key pillars crucial to delivering a next-level retail experience—the ability to understand their customers, deliver an intelligent supply chain, empower employees and create a new retail model that centers around the products and services their customers crave."
The report—which is being promoted via blog posts on PSFK.com and social media posts on LinkedIn, Facebook and Twitter—notes that retailers with fully-integrated IT warehouses are out producing non-integrators by 20 percent, largely because of improved data access. Supply chain management is also boosting both production and sales results. Symphony Retail reports that 78 percent of all retail respondents say supply chain efficiency boosted performance.
Data-driven retail also has the benefit of providing personalized experiences to consumers, according to the report, which notes that Salesforce research shows 37 percent of shoppers who clicked a personalized recommendation during their first visit came back, compared to only 19 percent of shoppers who didn't click a recommendation.
---
You May Also Enjoy:
---
Bransten notes that one example of a technology-led data-driven marketing strategy is Walmart's Austin-based tech hub, designed to accelerate digital innovation.
"Walmart is transforming their entire retail model to be customer-obsessed," she writes. "Data-driven technologies are the holy Grail for retailers, allowing them to leverage data throughout the entire shopping journey to not only drive higher transactions and more valuable conversions but nurture long-term loyalty through better customer experiences and more traffic.