Marketing in an Age of Data Mistrust: 3 Tips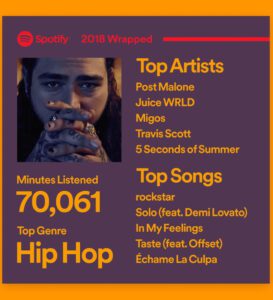 Consumers understand more about how brands are using their data than ever before—and they're not sure they trust what you're doing with their information. It's hardly a surprise, considering that huge corporate data breaches have become commonplace.
Problems with information security can damage reputations and lead to serious legal—and commercial—problems for companies.
When marketing to data-conscious consumers, brands have a corporate responsibility, as well as a commercial incentive, to demonstrate why they need their data in the first place. They need to demonstrate a clear value exchange, and treat data with sensitivity.
Levels of Data Consciousness
Consumers have different attitudes towards their data and their private information. When marketing to your audience, you need to understand how they think. Consumers can be divided into three groups:
Data Unconcerned: These consumers do not mind how their private details are used. They give them freely and they don't think about how or why the data is being used. According to research from the Data Marketing Association (DMA), this group makes up 25% of the population.
Data Pragmatists: These consumers are willing to give away their data, but only if they can see a value exchange (such as a discount or promotion). This is the largest group, making up 50% of the population, according to the DMA.
---
You May Also Enjoy:
---
Data Fundamentalists: You won't have much luck with this group. They are very serious about their data and want to protect it at all costs. These consumers are highly aware of how data can be misused and will only give it up under exceptional circumstances. They make up the remaining 25% of the population.
Clearly, your efforts should focus on the unconcerned and the pragmatists, who together make up 75% of consumers. But how should you do this? Here's three tips:
1- Offer Convenience
Firstly, you must focus on increasing convenience for your audience, which means reducing or removing friction in the customer journey in exchange for obtaining the individual's data.
The consumer needs to decide if they want to continue the customer journey, so you should make it easy for them to get what they need. Companies do this by offering free delivery, in-store self-service, or subscription models that encourage the customer to stay with the company for longer.
One key area to focus on is the login process, which often causes unnecessary friction. For example, Greene King has removed friction by using social sign-ins, making it easy to share and comment on its content with a click. It provides a better experience for the customer while allowing it to collect data and gather insights.
2- Increase Relevancy Using Preference Centers
Make consumers feel in control by providing preference centers. These allow consumers to get back control over the experience and help to improve relevance to boost engagement. By making your messages hyper-relevant, you can encourage consumers to interact with them more.
Thread, a clothing manufacturer, has taken this approach with its clothes-stylist feature. Consumers choose their favorite type of clothing, color and fabrics, and they then pair them with stylists who email their recommendations.
It's useful for consumers because it avoids generic choices, helping them to move down the sales funnel by engaging with them in a hyper-relevant way.
3- Focus on Personalization
Focus more on creating personalized campaigns to generate interest and add transparency. This is what Spotify does with its Spotify Wrapped feature, through which it reports on what its customers have been listening to at the end of the year.
This grabs attention and reminds its customers about the great experiences they have had using the service, while also increasing transparency by telling customers what information it is collecting.
Brands can also achieve success by clarifying the value to consumers in sharing their information. Abercrombie and Fitch has an app that provides the user with points when they sign up that can be used for discounts. Customers are more aware of the large amount of data being collected, but there is a value exchange where they are rewarded by the company in return for their data.
Reaching out to data-conscious consumers and getting your message across effectively is a challenge that modern brands face. Your efforts should focus on using data strategically, responsibly and ethically, while demonstrating the value exchange. Do this, and you can win over more consumers who are willing to share their information while increasing brand engagement.
Jason Lark is managing director of Celerity.