L.L. Bean's Trek Through Trump Terrain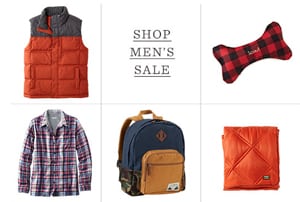 L.L. Bean's CEO Stephen Smith likens the current state of the world to the old Chinese proverb about living in interesting times.
It's good that Smith can keep his sense of humor these days, given how "interesting" President Trump has made things for the iconic Maine-based brand. Boston Magazine profiles the saga of how L.L. Bean board member Linda Bean's financial support for the "Make America Great Campaign" and the President's subsequent shout-out back to her on Twitter impacted the company.
As writer Chris Sweeney aptly puts it, "Trump's message landed with the subtlety of a hand grenade."
While Trump fans proudly said they'd buy from Bean in a show of solidarity, the anti-Trump took to social media to swear they'd never buy from the 105-year-old company again.
"This is extraordinary," Smith told the magazine. "I never would have imagined that we would be where we are."
Smith has big plans to help turn around the brand's fortunes, including offering buyouts to some longtime workers to help trim the workforce and whittling down the massive 150,000+ number of items the company offers. "If we narrowed it down, we'd have a lower cost of goods, and then we'd be able to make a little bit more money and put that money back into growth," he said.
L.L. Bean, of course, isn't the only brand to feel the brunt of the Trump effect. Nordstrom was recently in his crosshairs after it dropped his daughter Ivanka's product line.
Read the Boston Magazine profile here.
Related Articles:
Playboy Strips Back to the Brand's Roots
Can Ivanka Trump's Brand Recover?
Engagement is Key to Modern Loyalty: Brierley